Use a holistic approach to empower your clients and provide holistic care treatment for chronic LBP.
Evidence suggests that adapting an integrative lifestyle medicine approach to low back pain management is the most effective approach to take. In this new series of courses Z Altug takes you through all you need to know to use this approach during your clinical practice.
The integrative lifestyle medicine approach to low back pain management involves holistic whole person treatment interventions beyond those of traditional physiotherapy practice. Integrative medicine supplements conventional exercises and therapeutic interventions with sustainable physical activities and mind-body exercises.
It also addresses healthy lifestyle changes such as whole food and plant-based diet, restorative sleep, stress management, issues surrounding substance abuse and addiction, establishing meaningful social networks, and healthy self care strategies. All these strategies can be a part of therapeutic interventions used for persons with chronic low back pain by clinicians including physiotherapists.
Course Instructor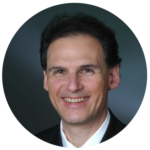 A physical therapist with a passion for integrative and lifestyle medicine
Z Altug is a board-certified doctor of physical therapy with clinical experience treating musculoskeletal conditions. Z uses integrative and lifestyle medicine to help his patients and clients recover and heal. He is the author of the book Integrative Healing (Cedar Fort, Inc, 2018). He treats patients privately in Los Angeles and serves as a lecturer for several universities.
The Courses