Physioplus is the preferred professional development provider of World Physiotherapy. Join over 30 member organistions and provide access to Physioplus for your members today.
Physioplus offers member organisations the perfect opportunity to meet thier education and clinical needs through partnering with a brand you can trust. Physioplus is #PoweredByPhysiopedia which means you know exactly what you are getting – world class content which offers value for money and that your members will use.

Bespoke Opportunities to Meet Your Members Needs
Physioplus is a flexible platform that can be adapted to meet member organisation needs. We can create custom branded interfaces to offer your members a seamless experience between your platform and Physioplus. This includes integration between electronic patient records to enable your members to go from seeing patients to recording reflections and solving problems in a click of a button.
The platform is refined with a clean, simple to use interface which means all of your members will have no problem accessing the content to develop their careers. We have an ever growing number of testimontials – so you can hear straight from our users why they love Physioplus!
Discuss More with Rachael Lowe
Access Internationally Accredited Courses in Multiple Languages
Physioplus has over 250 courses that have been accredited by organisations such as ProCert, the Australian Physiotherapy Council and the South African Society of Physiotherapy. These accreditations demonstrate the calibre of content on offer. Furthermore, Physioplus courses are available in a number of languages, catering for a global audience.
We believe wholeheartedly in breaking down barriers to accessing high quality physiotherapy education. This is why we partner with course tutors who are proven experts in their field and work with them to create unique courses exclusive to Physioplus. Your members will have access to education like never before.
Most Valued Features – Telerehab, Books & Journals and Development Portfolio
With membership to Physioplus your members will have unlimited access to both the Physioplus Professional Development Portfolio and Telerehab Platforms saving them both time and money by signing up to your member organisation.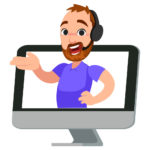 The Physioplus Exercise Prescription and Telehealth Platform is an intuitive and easy to use exercise prescription tool and video telehealth service built by physiotherapists for physiotherapists. You can choose from more than 3000 evidence based exercises created by leading experts in physiotherapy, strength and conditioning, and sports rehabilitation. All the exercises are clearly illustrated with photos, lineart drawings and videos and can be adapted to the individual needs of each of your clients.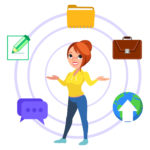 The Physioplus Professional Development Portfolio will enable your members to easily keep a record of their education and professional development activities online. They can export and share their portfolio at anytime to evidence thier learning and meet their registration requirements. By accessing the portfolio your members will streamline their accreditation. Privacy is something we care greatly about at Physioplus and your members can rest assured that their information is theirs forever.
With a Physioplus membership your members  can search and view full text of  130 online rehabilitation specific books and over 190 peer reviewed sports and rehabilitation journals. Their membership comes with both basic and advanced searching including limiters, expanders, and Boolean operators. Members can read, download, print, email, save, or export the book, as well as add the details about the book to their portfolio.
Sell Your Courses to Generate Revenue for Your Organisation
As a member organisation we know you have talent, a brand of your own and knowledge to share. That's why we will help you to get your voice heard through novel social media strategy, brand blogposts as well as the opportunity to create your own courses.
A great example of this is the ACPOHE, a professional branch of the Chartered Society of Physiotherapy, who have created a 4-course programme introducing Physiotherapists around the world to occupational health.
These are just a few examples of what Physioplus can offer you as a member organisation. We would love to chat to discuss your needs and create a bespoke plan together to make education accessible for all.