This new Physioplus course is your opportunity to review of the assessment and treatment techniques for chronic conditions of the cervical spine.
Neck pain is something that is often complex and therefore mismanaged. But thanks to Chris Worsfold we have a new course on Physioplus that will bring all of the intracacies of a neck management together through a case study example. The overall aim of this brand new course is to provide you with an example of how a neck pain assessment can be structured, from subjective assessment through to objective tests and potential treatment options.
Who is Chris Worsfold?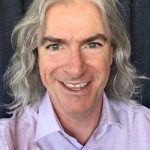 Chris Worsfold is a musculoskeletal physiotherapist who works in private practice in the UK. He is at the forefront of the profession when it comes to assessing, treating and understanding complex neck pain. He is also a lecturer at the University of Hertfordshire. Chris is a big advocate for the profession and has represented the physiotherapy in parliament.
Other Physioplus Courses by Chris
Chris has a growing portfolio of top quality course on Physioplus menaing there surely ins't a better place on the internet to sharpen your skills when it comes to neck assessment and treatment. Below are some of the other courses Chris has on Physioplus.
For other nuggets of physio knowledge make sure you follow Chris on Twitter. He also has a brilliant blog too!