Celebrate and support the TBI MOOC by purchasing a course t-shirt from the Physiopedia shop.
If you haven't checkout out the Physiopedia store before then there is no better time than now as we have some fresh additions waiting for you. To go alongside the #JustKeepMoving and Physiopedia collections we now have aTBI MOOC collection. There are 6 different t-shirts in a wide range of colours for you to choose from, all for a very reasonable price. All profits from your purchases go to the Physiopedia charity to support education of physiotherapists worldwide.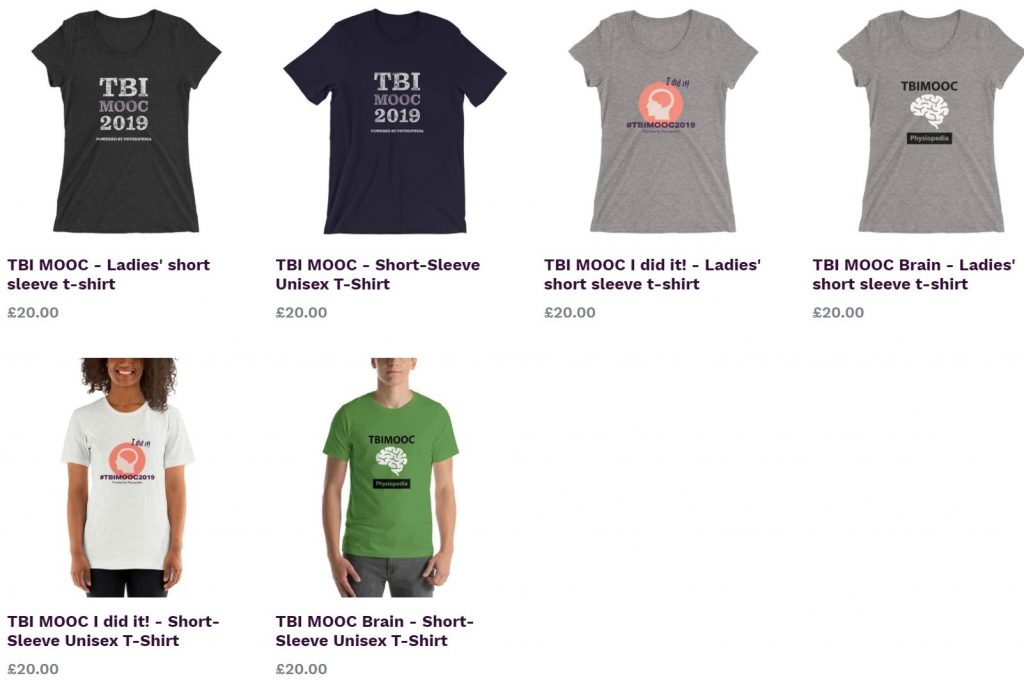 How To Buy
It's really easy! Just head over to the shop. Don't forget that full Physioplus members get a 20% discount applied at checkout to all purchases! To get your discount, login to Physiolus and go to any of the TBI courses, click on the link to the t-shirts at the end of the course.