The neck is a complex structure but with the help of clinical experts, such as Chris Worsfold, it can be made a bit easier to understand. 
Whiplash is an acceleration-deceleration mechanism of energy transfer to the neck. You probably know it most commonly resulting from road traffic accidents, but can also occur during sport and falls. The impact may result in bony or soft-tissue injuries (whiplash injury), which in turn may lead to a variety of clinical manifestations called Whiplash Associated Disorders (WAD). It is estimated that about 30% to 50% of patients who sustain a symptomatic whiplash injury are going to report chronic, and potentially more widespread symptoms, classified as WAD. WAD is a good example of a medical condition where there is often an apparent disconnect between the magnitude of injury and the magnitude of disability and can be really complicated to rehabilitate people suffering with WAD. Thankfully clinicians like Chris can help us understand the condition.
Who is Chris Worsfold?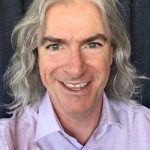 Chris Worsfold is a musculoskeletal physiotherapist who works in private practice in the UK. He is at the forefront of the profession when it comes to assessing, treating and understanding complex neck pain. He is also a lecturer at the University of Hertfordshire. Chris is a big advocate for the profession and has represented the physiotherapy in parliament. This is the latest edition to Chris's growing course collection on Physioplus, we have 3 others for you. All of these brilliant courses will give you a fantastic foundation of knowledge for you to transform your patients outcomes. The latest course outline is below.