Macmillan have created an excellent guide to prehabilitation for healthcare professionals working with people with cancer. For those who don't know what prehab in oncology is then think of it as the time between cancer diagnosis and the beginning of acute treatment. This may include physical and psychological assessments which aim to identify the needs  of each individual. This will then allow healthcare professionals to provide targeted interventions that improve a patient's health to reduce the incidence and the severity of current and future impairments. The figure below, which is taken from the document, clearly demonstrates the advantages of having prehab.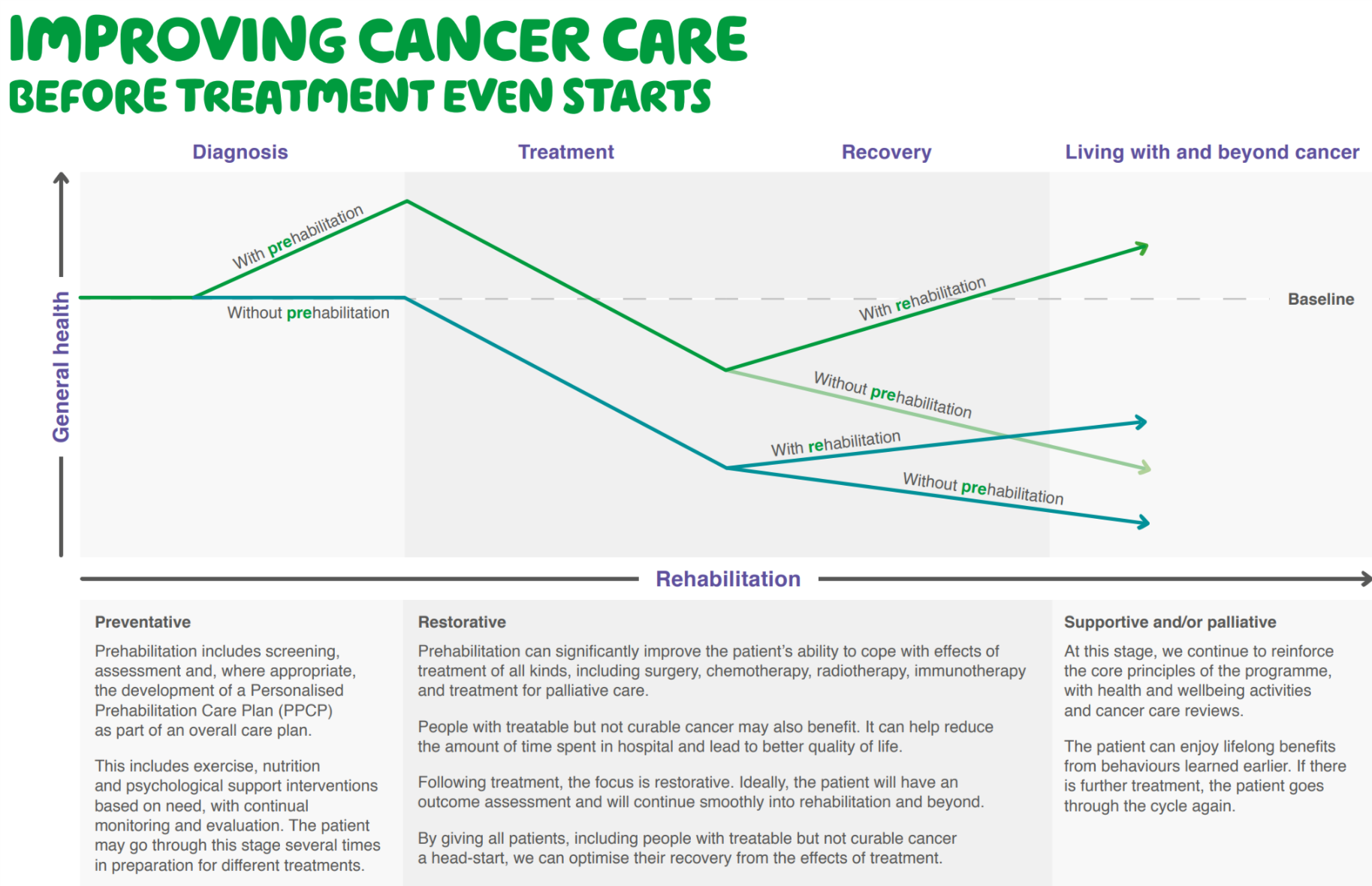 There is mounting evidence to support the concept of prehab in an oncology setting and it is now the established norm and services have come a long way since this first review study in 2013. An example of a service which provides prehab is the Royal Surrey County Hospital NHS Trust which had a case study published in Frontline in early 2018.
The guideline document, which is available free from Macmillan is extensive and covers all you need to know about the prehab process including all you need to know if you are considering setting up a service.