The neck is a complex structure but with the help of clinical experts, such as Chris Worsfold, it can be made a bit easier to understand. 
Let's be honest we all come across neck pain on a daily basis but do we really understand and know how to deal with it?  Out of all 291 conditions studied in the Global Burden of Disease 2010 Study, neck pain ranked 4th highest in terms of disability as measured by YLDs, and 21st in terms of overall burden. It is complicated, common but not impossible.
The new courses on Physioplus make understanding the complexity of the neck easy. This is because we have experts such as Chris sharing his expertise directly with you. No matter where you are in the world you can improve your patient's outcomes.
Who is Chris Worsfold?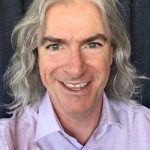 Chris Worsfold is a musculoskeletal physiotherapist who works in private practice in the UK. He is at the forefront of the profession when it comes to assessing, treating and understanding complex neck pain. He is also a lecturer at the University of Hertfordshire. Chris is a big advocate for the profession and has represented the physiotherapy in parliament.
It's All About the Content
With the brand new impressive courses we  have ready for you on Physioplus, you'll gain a new understanding of neck pain. The courses available are listed below.
For other nuggets of physio knowledge make sure you follow Chris on Twitter. He also has a brilliant blog too!