PhysioTools has been a world leading exercise programme provider since 1987 and now you can trial the system by creating your own plans from Physiopedia Plus!
PhysioTools is the smart way to create personalised exercise plans tailored to your patients' needs. With over 21,000 exercises and over 30 years experience, why would you look elsewhere for your exercise provision needs?  Now with your Physiopedia Plus membership you can make the most of this amazing resource.  In your Physiopedia Plus account you can access the PhysioTools general exercises module, one of many exercise sets from PhysioTools, and create, edit and save your own exercise protocols as part of your learning activities.
The system is easy to use with a self explanatory menu system. As you can see from the image below you select each exercise you want from the plans available, then edit to include personalised instructions to meet your patients' needs. It really is simple and effective.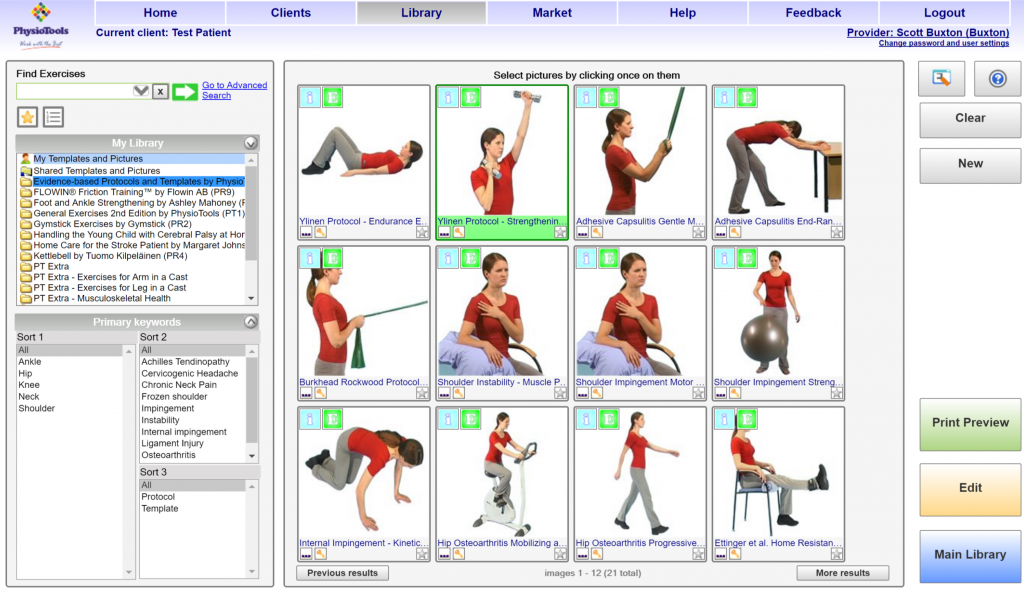 The benefit of using PhysioTools online as part of your learning activities through your Physiopedia Plus account is that you can try out the exercise software before you buy the full version for your clinic.  Don't miss out, make the most of this fantastic feature now, trust us, PhysioTools is excellent.
If you're not a Physiopedia Plus member you can find out more about PhysioTools here.