Over 6 weeks in June 2016, in collaboration with ExerciseWorks, Physiopedia delivered it's fourth Massive Open Online Course (MOOC) on the topic of physical activity. 8,482 participants formally registered for the Physiotherapy Exercise and Physical Activity course, representing 157 countries and 86% were physiotherapists.
As part of the course there was a final optional case study assignment. These are openly available to use and are an excellent resource for your personal learning or in-service training.
A 10-Week Physical Activity Program for a Hypertensive Obese Adult
Case Study on Aerobic Training in a Subject with Knee Pain
Healthy Mom, Healthy Family (Exercising with Multiple Morbidities
Physical Activity Awareness Campaign in Mbarara Municipality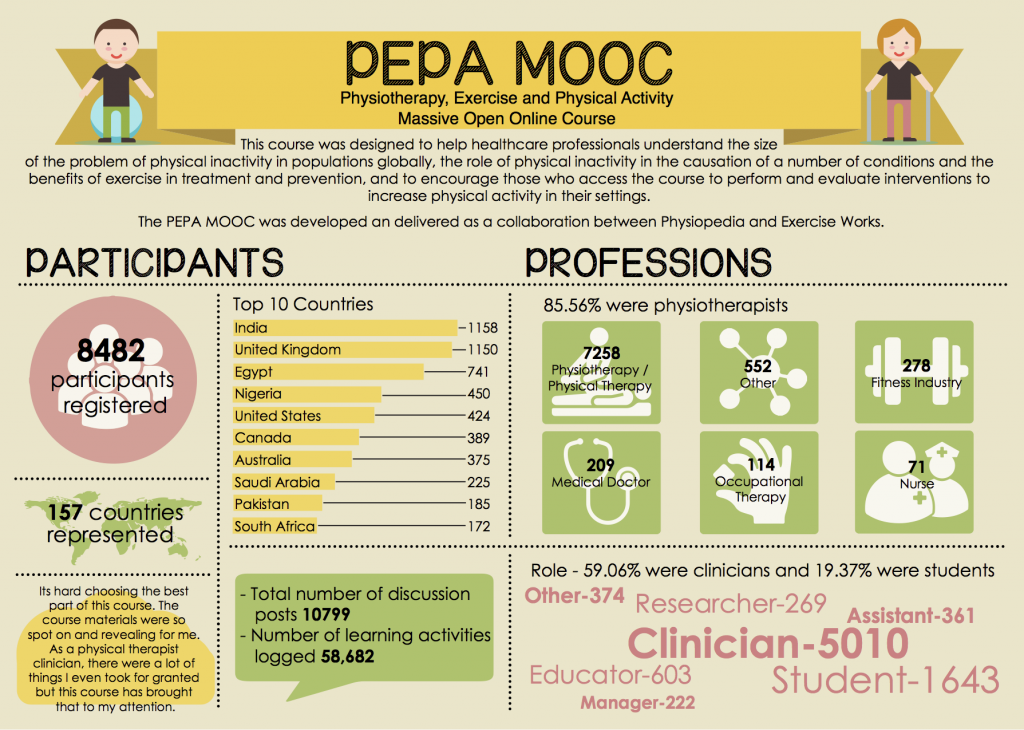 Let us know how you used to case studies.