As discussed in a recent news post, the arXiv and the Gates Foundation are paving the way for the open access era and there is a new player in town.
Impactstory is an open-source website which is not-for-profit and committed to open source free and open data for all. They have taken up the fight against paywalled articles by creating an extension for Chrome or Firefox internet browsers called Unpaywall.
Unpaywall is a safe, free and legal way of accessing articles which otherwise are hidden behind subscription fees and one off payments. It is open access for the masses.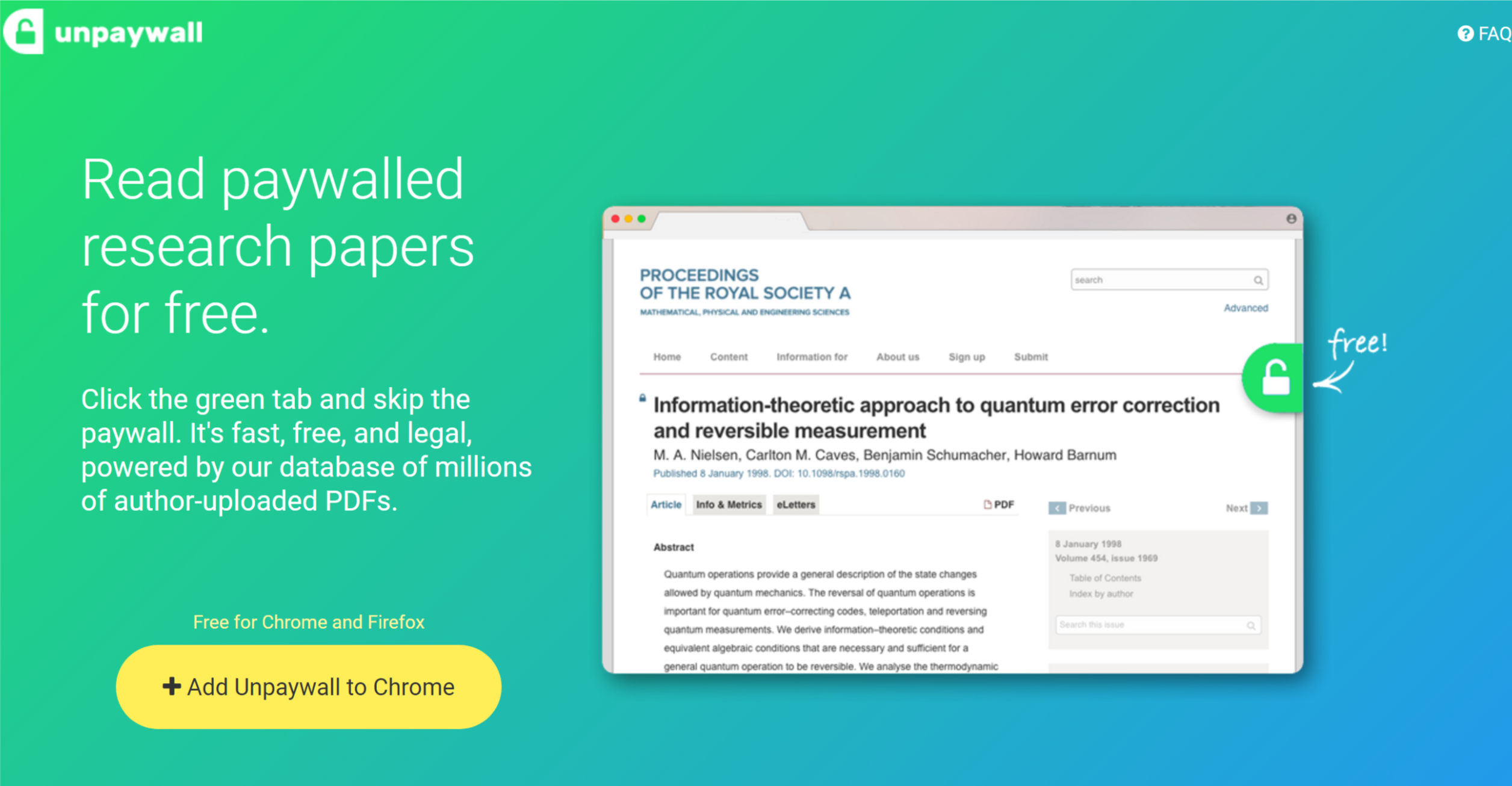 Essentially a lot of research articles are free (and hopefully those which aren't will be soon) elsewhere on the internet in repositories and smaller, lesser known places. Unpaywall essentially hunts for them from various data sources (legal sources unlike a well known alternative website) and makes them accessible by the click of the green lock.
It really is easy to use and we highly recommend it. This is a more sustainable and really throws a lot of momentum towards the open access movement.
Thanks to Michael Rowe for giving me the heads up on this one!