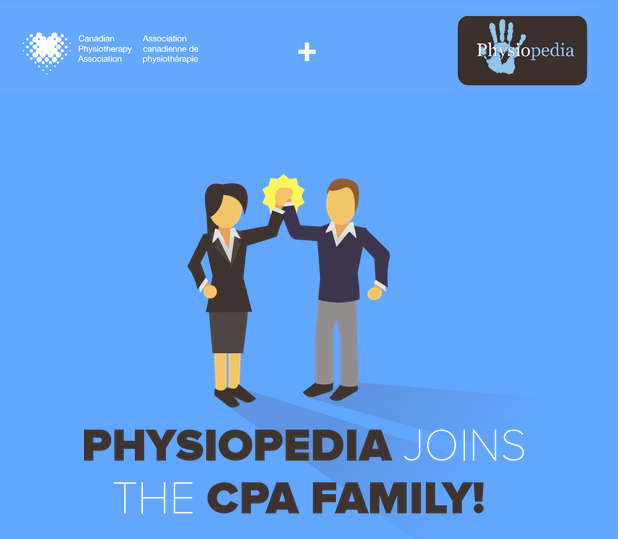 We are delighted to announce a new partnership with the Canadian Physiotherapy Association (CPA).  This new initiative gives all CPA members free access to Physiopedia Plus (PP+). 
CPA members will be able to access all the PP+ learning resources, including books, journal articles, course, quizzes, evidence updates, technique videos and more.  Following a recent update time in PP+ has become much more personalised, you can now earn PP+ points for your learning, earn badges and ask questions in our international forum.  All of this is recorded in your own personal learning dashboard which you can download and add to your CPD portfolio at any time.
We are looking forward to collaborating closely with the CPA to optimise continuing education and professional development opportunities through PP+.