The new look PP+ website is your one stop place online for physiotherapy/physical therapy continued education and professional development.  With full text online books, individual book chapters, journal articles, technique videos, quizzes, evidence updates and much more there are plenty of opportunities to find answers to your questions and upgrade your knowledge.
Track learning and collect PP+ points
Personalised learning is captured by the new innovative dashboard in PP+.  The new site introduces the concept of PP+ points that provide a measure of your recorded learning activities on the site over time. You can see your learning progress in the PP+ score tracker and activity log and compare this with previous years.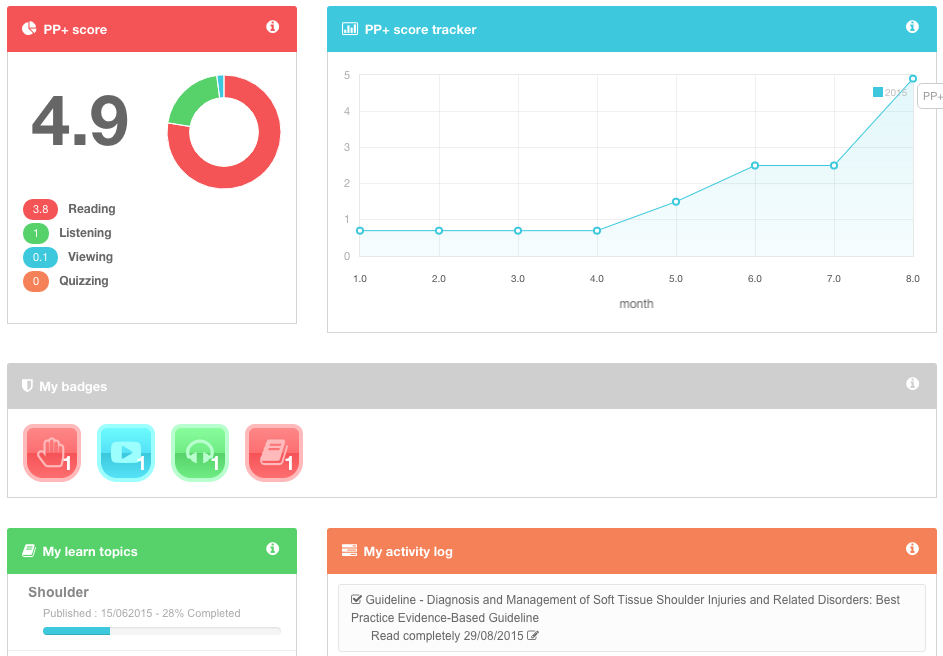 Earn badges for learning
The new PP+ site also introduces badges which are awarded in recognition of your completed learning activities. There are badges available for most learning activities such as reading book chapters, watching videos, listening to interviews, passing quizzes etc. The badges are awarded automatically as you log and record your learning activities and they get increasingly more challenging to obtain as your learning continues.

 Progress through learn topics
The many resources on the PP+ site are organised into an ever growing set of structured learn topics. These topics form mini-courses to guide your self-directed learning on particular subjects. The My learn topics section of your dashboard will provide an overview of your progress through the required elements of each learn topic.  Once a Learn topic has been completed you will gain access to a topic completion certificate on the related topic page.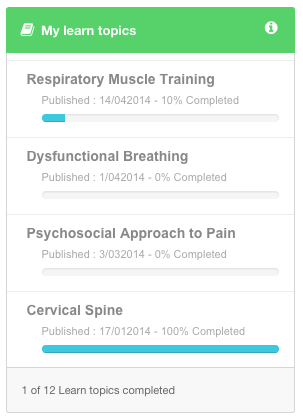 Ask questions of the international community
The new PP+ now offers a place for connecting with the growing international group of users on the site. Here you can ask questions, post replies, meet and support other physiotherapists / physical therapists around the globe. The PP+ forum uses the latest in communication technology with many similarities to sites such as Facebook and so is designed to be easy and intuitive to use. Don't be shy, come and join the conversation!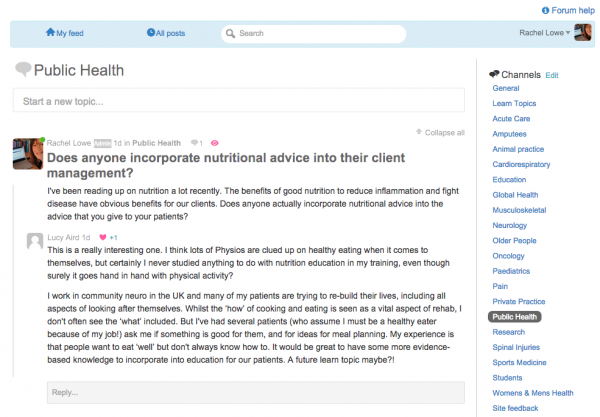 No where else can you gain such a wealth of learning opportunities with innovative personalised tracking of continuing education and professional development activities. See the video: