Musculoskeletal D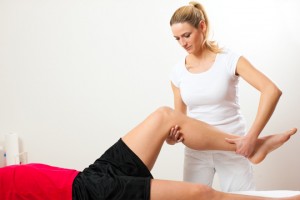 isorder among Physiotherapists is an evolving area of concern as Physiotherapists spend most of their manual effort for their treatment purpose. Be it shifting the patient from one position to other or while performing techniques, Physiotherapists use a lot of physical effort in completing their work activity.  The efforts are intense and physically demanding. Studies have reported MSD among health professionals especially Physiotherapists. The susceptibility is more for physiotherapists, as such is the nature of Physiotherapy profession.
The Prevalence rate are as follows: 68% in the United Kingdom, 61% in USA, 91% in Australia, 85% in Turkey, 91.3% in Nigeria and 47.6% in Kuwait. The most common problem reported by them was back pain, and 64% of reporting them were 30 years or younger.
This would still be increasing if adequate and timely action is not taken appropriately. The major risk factors contributing to MSDs among Physiotherapists are treatments such as manual therapy, exerting force, repetitive movements, continuous bending, patient transfer, sudden or un-anticipated movements, restricted work area and lack of physiotherapists. Literature also shows a considerable relationship between MSDs and occupational risk factors involving repetitive tasks, excessive force and also awkward postures.
Based on this, we (RECOUP Research Team) did a Research focusing on this area among 100 Physiotherapists in India, which revealed that about 87% of Indian Physiotherapists worked through pain and 80% of the affected population were within 5 years of starting their Physiotherapy career. 48% of the Therapists were between the age group of 25 to 30 years.
The result clearly shows that more number of Physios are exposed to Musculoskeletal Disorders due to their work. This problem needs to be given its due respect from therapists side to take care of their own-self to be relieved from their pain and discomfort either at present or in the near future..
Take Care Physios !!