Physiopedia is pleased to welcome dot.physio as a new sponsor! Sponsors are organisations that value the Physiopedia mission and have made a generous financial contribution to help us achieve our objectives.
Having a memorable and easily accessible online presence is essential to building your successful business – dot.physio makes this easy and possible. By using their quick and easy-to-use platform you can search for your perfect .physio domain name and see if it is available to use for what ever profession related online presence you are building.
The extension is .physio, and works in the same way as .com and .org extensions to website domain names.
It really is simple. All you have to do is search for the domain name you would like and dot.physio will tell you if it is available and how much it will cost – physiopedia.physio for example is available for as little as $95.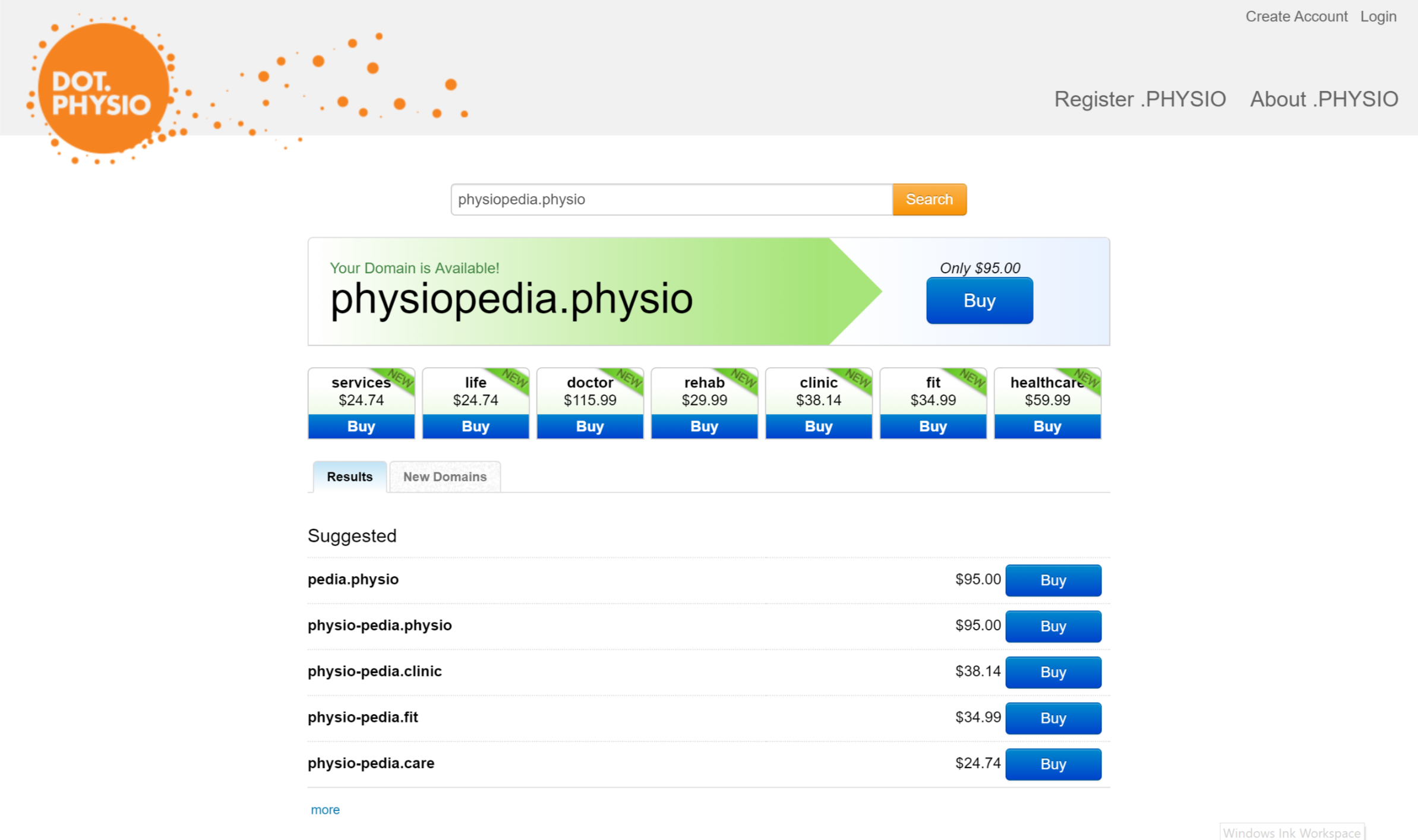 We are really thankful for dot.physio for sponsoring Physiopedia. It is thanks to them and the rest of our partners that we can continue to create amazing content freely available and make a difference to the global physiotherapy profession.
If you are interested in becoming a sponsor of Physiopedia you can find more information on our partner page.