As a founding member of the new World Rehabilitation Alliance (WRA) Physiopedia welcomes a role in contributing to global rehabilitation advocacy efforts and more specifically those related to the workforce.
The World Rehabilitation Alliance (WRA), hosted by the World Health Organization (WHO), is a new global network of 82 stakeholder organisations whose mission is to support the implementation of the Rehabilitation 2030 initiative and advocate for rehabilitation. It focuses on promoting rehabilitation as an essential health service that is integral to Universal Health Coverage and to the realisation of Sustainable Development Goal 3 Ensure healthy lives and promote well-being for all at all ages.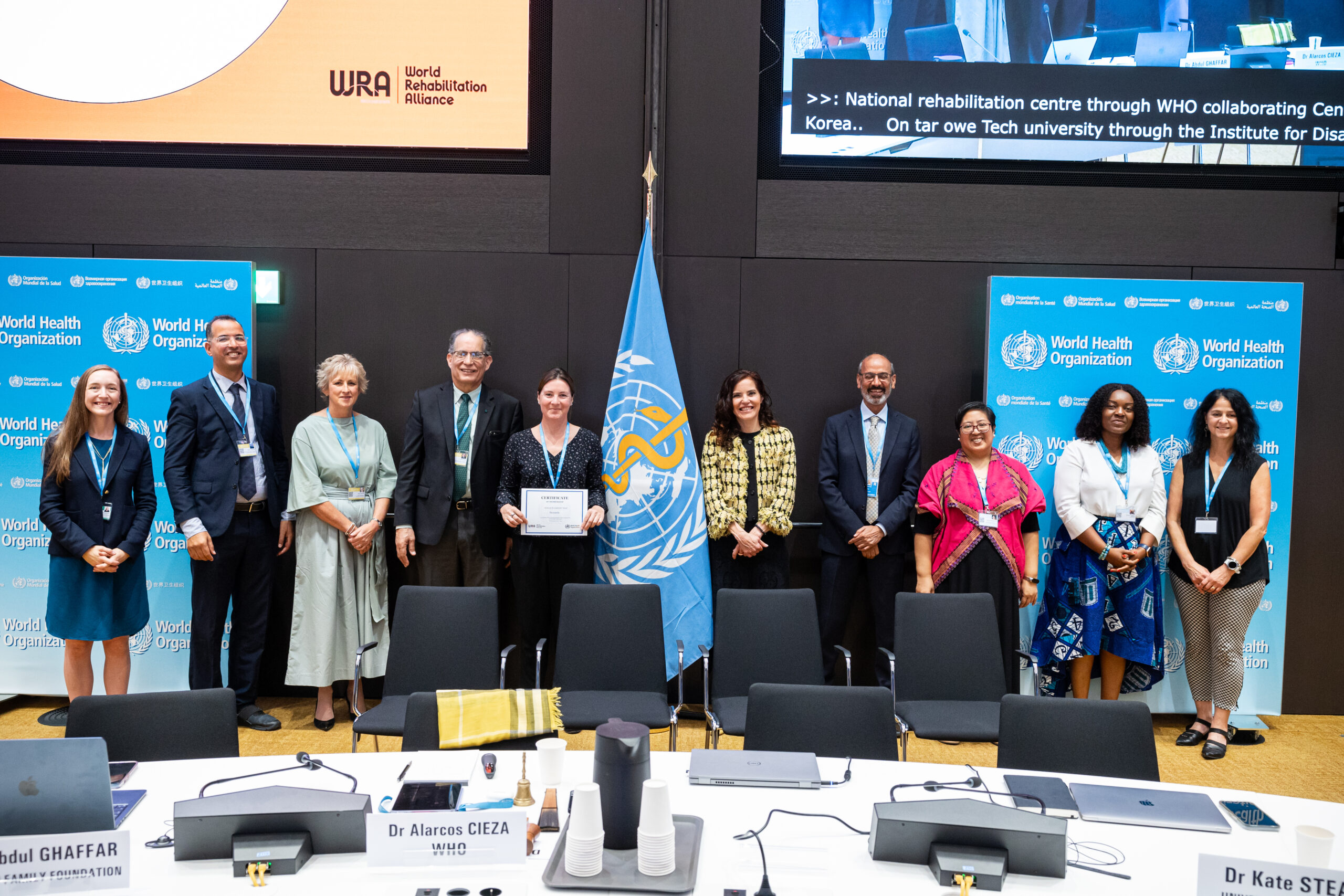 The WRA was launched in July immediately followed  the 3rd Global Rehabilitation 2030 meeting and came shortly after the historic resolution on strengthening rehabilitation in health systems. The main objective being to conduct evidence-based advocacy activities that increase awareness and demand for rehabilitation, networking and knowledge-sharing and for creating a shared understanding and narrative around rehabilitation.
WHO Director-General Dr Tedros Adhanom Ghebreyesus described rehabilitation as "a universal right…. this new alliance is a powerful demonstration of the collaborative spirit of the rehabilitation community. By uniting our voices across sectors, we can raise the profile of rehabilitation and support its integration in the continuity of care across all countries," Tedros told the launch in a recorded message.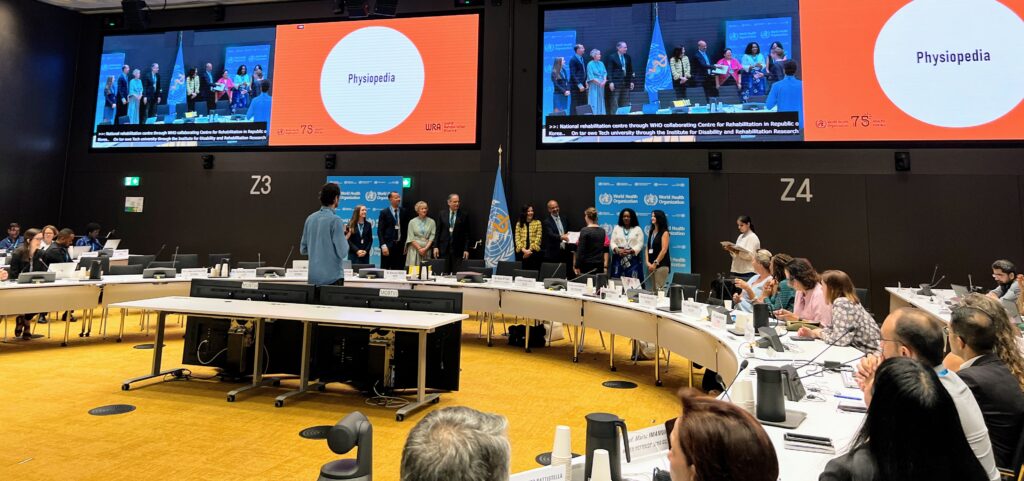 Physiopedia is looking forward to contributing their expertise to global rehabilitation advocacy efforts, and more specifically contribute to the workforce workstream, one of the five WRA focused workstreams and one of the ten areas for action outlined in the Rehabilitation 2030 initiative.  The other four workstreams include primary care, research, emergencies and external relations. Rachael Lowe, Physiopedia Co-Founder and President, joined the launch in Geneva to proudly accept Physiopedia's membership on behalf of the team.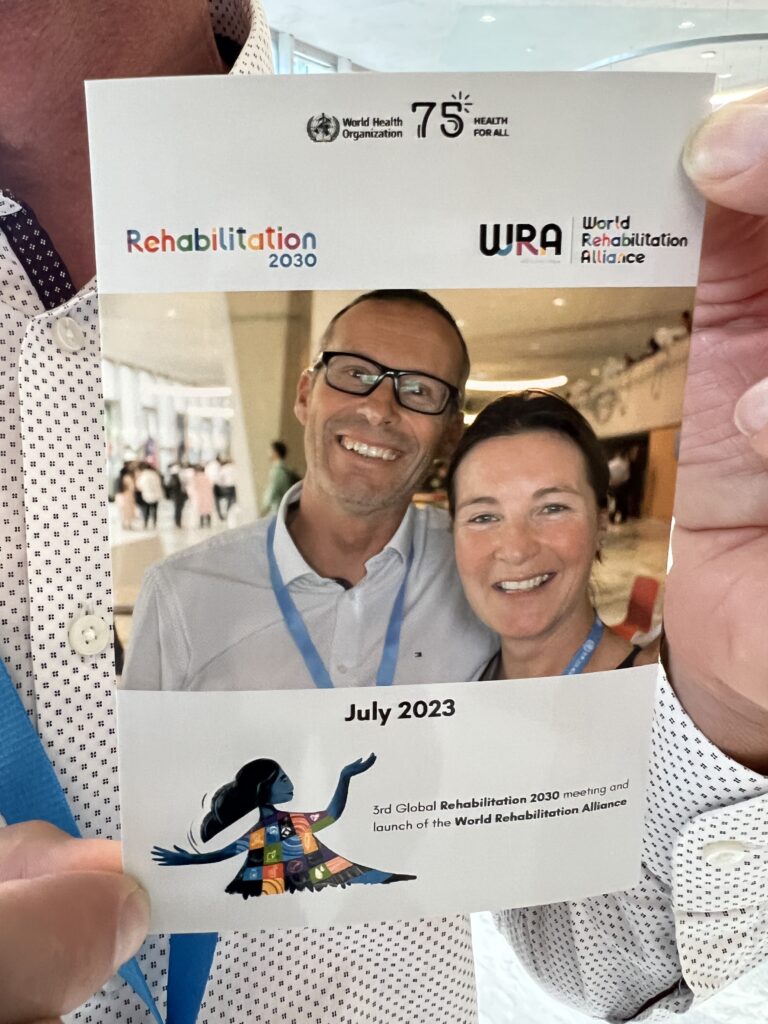 Tony Lowe, Physiopedia's techie half of the founding team,  joined the launch party where Ricky Kej, a three-times Grammy Award-winning Indian music composer and environmentalist, performed a short concert that included the first play of the new WRA "Rehabilitate" song which was specially composed for the alliance (skip to 24:20 for the Rehabilitate song)!