Join me in celebrating the contributions made by Rucha Gadgil for the month of August.  Rucha was one of the first content volunteers to be a part of the Physiopedia rotations, meaning she was able to contribute to the various cross-cutting working groups and projects for Physiopedia and Plus.  Rucha is always consistent with her contributions and does not shy away from a challenge.  She is always happy and ready to help.  Rucha is our Top Contributor for the month of August; please reach out to her and let her know she is appreciated. We are grateful for you, Rucha!
 Your name: Rucha Gadgil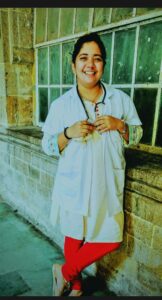 Time active with Physiopedia: I have been with Physiopedia since October 2020, so almost two years now!
Current role with Physiopedia: I am a volunteer currently associated with the Content Team for Physiopedia (reviewing and creating new pages).
Where did you go to university/college?  I have completed my Bachelor's in Physiotherapy from Physiotherapy School and Centre, Seth GSMC and KEMH, and my Master's in Neurophysiotherapy from KJ Somaiya College of Physiotherapy, both affiliated with Maharashtra University of Health Sciences, India.
Where do you work? I am practising as a neurological physiotherapist, working with both adult and paediatric populations.
Describe your role:  I am a clinical physiotherapist working with neurologically divergent individuals to make them functionally independent.
What is the most rewarding part of being a physiotherapist? I mainly work with neurologically impaired individuals. The look of surprise and happiness on their faces when they achieve a goal and surpass their own expectations is something that I will never forget.
 What are some of the more challenging aspects of being a physiotherapist? The lack of awareness about our profession on a large scale, especially in rural settings. This does frustrate me at times.
What are some of your professional passions? Professionally, research is something I would like to explore further. I am also fascinated by the newer avenues for neuro-rehabilitation and would love a chance to study them more.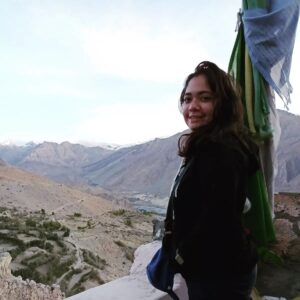 What are a few of your personal passions? Books. I am an avid reader and occasional writer. Exploring mountains is also something I like to do. Put me on a mountain with a library, and I would be set for life!
 What would be your advice to a newly graduating physiotherapist?  It would be: Take your time. Explore and experience more. Be open to changes and confront more challenges (as often as you can).
Where do you see yourself in 5 years?  Hopefully, working towards a PhD. I would also love a chance to explore the research avenues within our field. Also, widening the reach of neuro physiotherapy to the most rural locations.
What are the best things about being a Physiopedia volunteer? 
You always get to learn something new.
Getting to know a wide variety of individuals from across the world.
Getting a chance to contribute to our profession positively.
How has being a Physiopedia volunteer helped your professional development/career progression? It has helped me challenge myself to explore more. Physiopedia has taught me that there is always something new that you can learn and I should be open to broadening my horizons, always. I have also realized that our profession is forever evolving and I am glad to be a part of the change.
What are your hopes and aspirations for Physiopedia? That it continues to breach boundaries and reach newer heights. I hope Physiopedia can narrow the gap in knowledge accessibility and translation between developed and developing countries successfully!
 What is your favourite Physioplus course?  There are a couple of them:
1. The comprehensive spinal cord injury programme
2. Rehabilitation in disaster and conflict programme
Anything else you would like to share? I am grateful to be associated with Physiopedia, and I hope to keep learning and growing along with it!