Appropriate Technology
Back at the University of Ghana, I took a required course in Appropriate Technologies for Development in Africa,  also known as Apro-Tech. This course was designed to stimulate students' thinking on how to apply simple technological innovation to solve a specific problem using tools readily available in the country.  As a physio-student, I was much more focused on acing the anatomy, biomechanics, kinesiology and other physiotherapy related courses. I was so eager to start interacting with patients and help them get better.
Today, technology is changing health care delivery with m-Health, e-Health, robotics, virtual and augmented reality redefining how health care and physiotherapy are delivered. But in developing countries, most of these advanced technologies are not available, and in places where they are available, they do not adequately used as expected.
A colleague described a project undertaken in rural Uganda aimed at helping babies born prematurely. These babies rely on incubators to help support their early stages of life. The team observed that, inasmuch as there were incubators in the clinic, they were not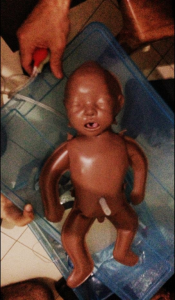 being used because there was no electricity to power them. The team developed 'portable baby warmers' from basic tools which were readily available. Although this new device did not provide all the functions of a modern incubator, it provided the basic health needs of premature babies and helped in reducing Infant Mortality Rate (IMR) in rural Uganda. This new device was among other things completely recyclable, needed no electricity and affordable. The team concluded that, developing a solution to a problem isn't just enough, but the product should be able to function within the resources of the target population and be affordable. This demonstrate the importance of Apro-Tech in transforming health care delivery within developing countries.
I recall using different Apro-Tech measures to ensure that my patients received the adequate physiotherapy care they needed. From using crude materials for splinting, bracing, walking aids, visual aids and teaching aides. In the design of assistive and standing aids for pediatric neurological conditions, the use of readily available materials in developing countries can play a huge role. You can read more on how mobile phone technology is helping to reduce maternal and child health, fight malaria and Ebola, and help in data gathering.  (Maternal Ebola Malaria)
Appropriate technology should be encouraged and supported by governments, non-governmental organizations and individuals engaged in strengthening rehabilitation in developing countries. Apro-Tech is increasingly becoming the hallmark of developing countries with different organizations focusing on developing these technologies and multi-national organizations such as the World bank demanding the appropriateness of technologies included in its projects.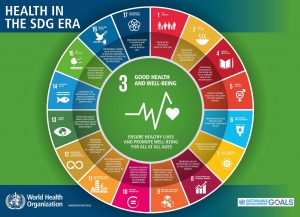 Apro-Tech can contribute immensely to strengthening rehabilitation in health systems for developing countries. Strengthening rehabilitation is a key part of attaining universal health coverage, which is central to achieving the Sustainable Development Goals (SDGs).
The drive to achieve the rehabilitation 2030 agenda, especially for developing countries, require that challenges and difficulties are addressed including funding, adequate rehabilitation workforce, teamwork and using appropriate technology.
Special thanks to Brendan Concannon, Shivangi Bajpai and Alex Su of the Faculty of Rehabilitation Medicine, University of Alberta.