We are upgrading our website and we're excited to get you involved!  We are looking for amazing Physiotherapy and Physical Therapy images to display on the new Physiopedia home page and we'd like to invite you to submit an image of your work or clinic.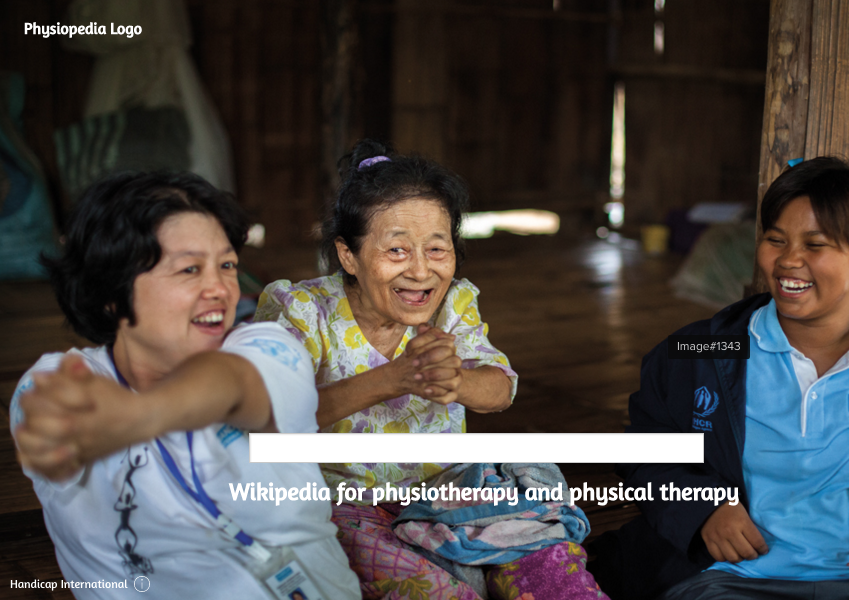 Like this fabulous image from Handicap International, the images we choose to use will represent our global Physiotherapy and Physical Therapy profession in all its various contexts. We are looking for the most awesome images as they will be seen by over a 1000 people per day from all over the world.  We want to do our profession proud!
For the images that we use, there will be a prominent link for people to find out more information about the image.  This will include an explanation of what is going on, where the image was taken and a link to the origins of the image, such as your clinic or organisation.