The 25th Isokinetic Football Medicine Strategies Conference was recently held in London with a focus firmly placed on the return to play (RTP) phase. This prestigious event, often described as the premier meeting of sports medicine's elite, saw a huge range of topics discussed with deliveries coming from the sport's renowned practitioners and research groups.
Above & Beyond Biceps Femoris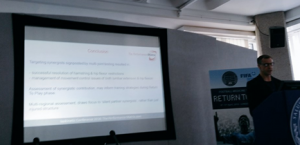 TPM's Lincoln Blandford presented 'Above & Beyond Bicep Femoris' (Blandford, Pedersen, & Mottram, 2016) which considers the employment of The Performance Matrix movement management system to manage hamstring injury during the RTP phase. Lincoln highlighted the case for the need to assess and retrain the whole movement system to limit the risk of recurrence of hamstring injury rather than just focusing on the injured structure.
Click here to view Abstract
Click here to view the TPM Elite Football Brochure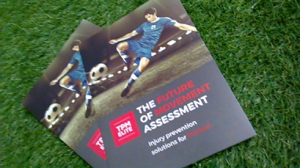 For more information on TPM Elite click here