After the success of the low back pain live learn topic in October we have been busy putting together your next course in Physiopedia Plus (PP+), this time on Tendinopathy.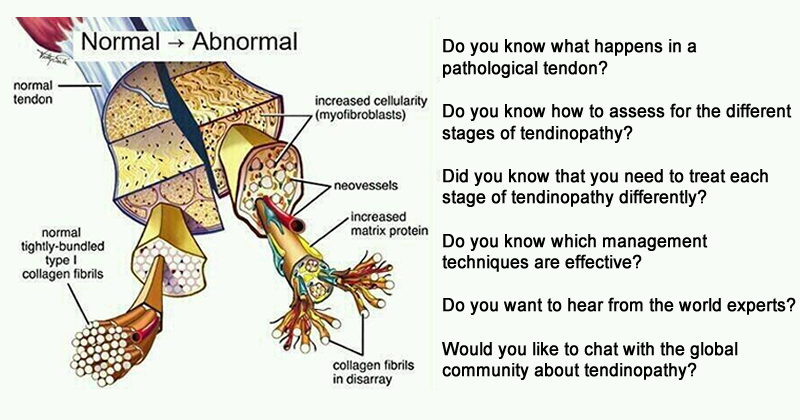 This is a common condition that affects people all over the world and there is currently much chat on Twitter among the global tendinopathy experts. We decided to make the most of this and have gathered the research, chatted to some of the experts and put it all together in a 4 week learning experience.
These are the aims of the course:
Week one -to have comprehensive knowledge and understanding of the anatomy, structure and function of a tendon.

Week two – to have a comprehensive understanding of what happens to a normal tendon under load and post exercise and the pathological process of tendinopathy.

Week 3 – to be able to confidently diagnose a tendinopathy and understand where abouts it is in the tendinopathy continuum.
Week 4 – to have an overview of the different treatment modalities and the current research to support these.To be able to clinically reason the treatment of choice for a symptomatic tendinopathy.
No need to sign up, just login to your PP+ account on Monday 11 January and there will be a prominent link to take you straight there.  Put it in your diary now!!
If you don't yet have a PP+ account you can sign up here.  Remember people from middle income countries get a discount and low income countries get free access!  Apply for your discount here.