This week Physiopedia launched the new look member area, renamed Physiopedia Plus (PP+).  The new features include a dashboard that tracks learning activity, a forum for global discussions and 'live' learn topics!
New dashboard that tracks learning activities
We're very excited to go live with the new dashboard.  Displaying your PP+ score, learning progress over time, badges earned and your activity log the new dashboard looks a bit like a fitness tracking site but it's all about your own personalised learning.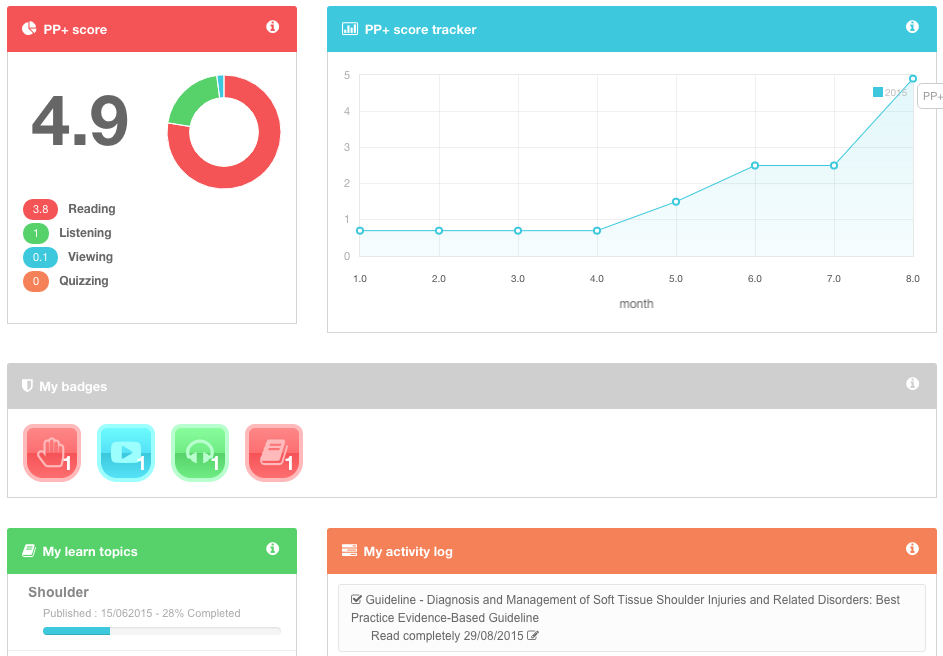 'Live' learn topics
As part of the new PP+ we will be running 4 week courses on particular topics, the first starting 5 October is focused on low back pain.  Similar to the open online courses that we run in Physiopedia participants will be directed through a set of specific resources, encouraged to take part in the course discussion, listen to experts and join them for Q&A sessions and pass a quiz to receive their certificate of completion.  There will also be opportunities to complete a case study to achieve a distinction!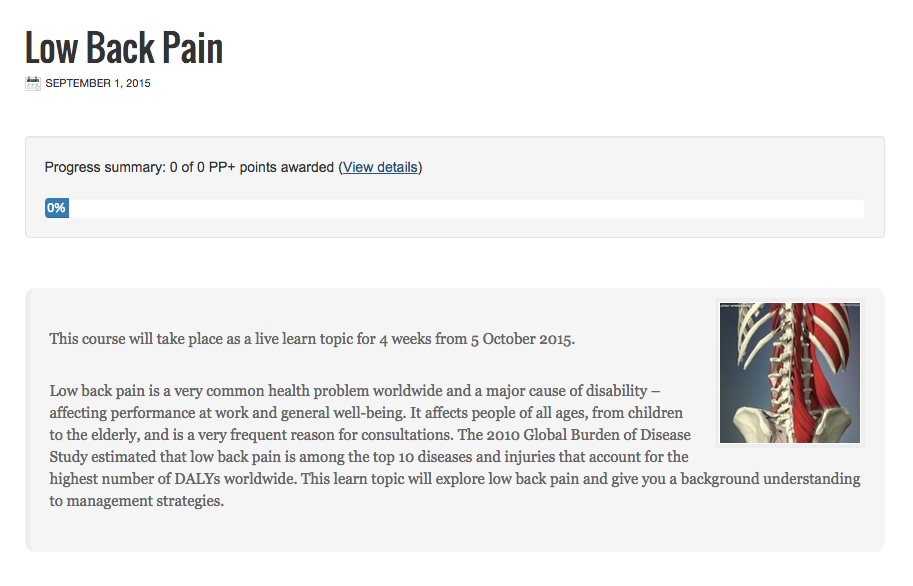 A place for international conversation
Also new to PP+ is the discussion forum that offers a place for connecting with the growing international group of users on the site. Here you can ask questions, post replies, meet and support other physiotherapists and physical therapists around the globe. The PP+ forum uses the latest in communication technology with many similarities to sites such as Facebook and so is designed to be easy and intuitive to use.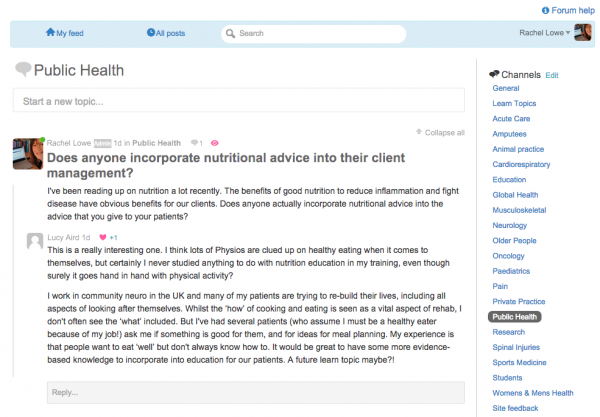 Sign up now to get a lifelong discount!
From 1 October 2015 the annual subscription for PP+ will change from $120 (US dollars) to £99 (UK sterling).  This is a small price increase to cover the new features but if you sign up in September 2015 you can lock in your subscription at the current price of $120 per year for life! Sign up to become a PP+ member to join the low back pain course and gain all the other benefits of the new site.  Discounts are available for students and people from low and middle income countries. People from low income countries get access for free!