On the one year anniversary of their partnership, Physiopedia and academic content partner Elsevier are pleased to announce a new online library of books. 
A year ago Elsevier and Physiopedia partnered to share knowledge.  Over the past year Elsevier has been contributing book chapters and journal articles to the monthly learn topics in the Physiopedia member area.  They have also provided the text book for the SCI open course that Physiopedia ran in the summer and many of their topic experts have been interviewed providing interesting insights into their clinical worlds.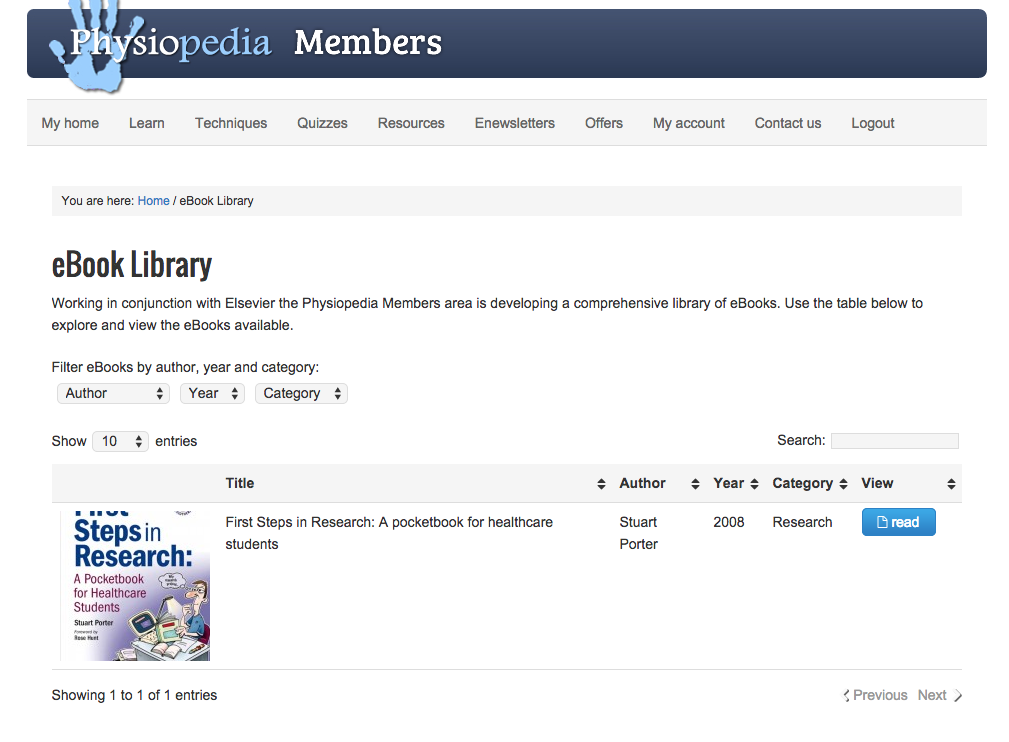 In an unprecedented and innovative approach to sharing knowledge Elsevier has agreed to make some of their out of print books fully available to our Physiopedia members.  Over the next year we will be adding a selection of books from a variety of special interest areas.  Although these books are out of print, they are by no means out of date.  Many have publication dates in recent years and much of the content does not go out of date, such as the basics of anatomy, biomechanics and pathophysiology as well as research, palpation and taping.  This knowledge will always be useful especially to people in low resourced settings who otherwise cannot get access to these books or this kind of information.
The Elsevier team are very motivated to contibute to this open access initiative.  Rita Demetriou-Swanwick, Senior Content Strategist said 'I am pleased that Elsevier and Physiopedia are continuing to collaborate on bringing trusted academic content to Physiopedia's users and members. Together we are delivering collaborative open access information which underlies the ethos of Physiopedia.'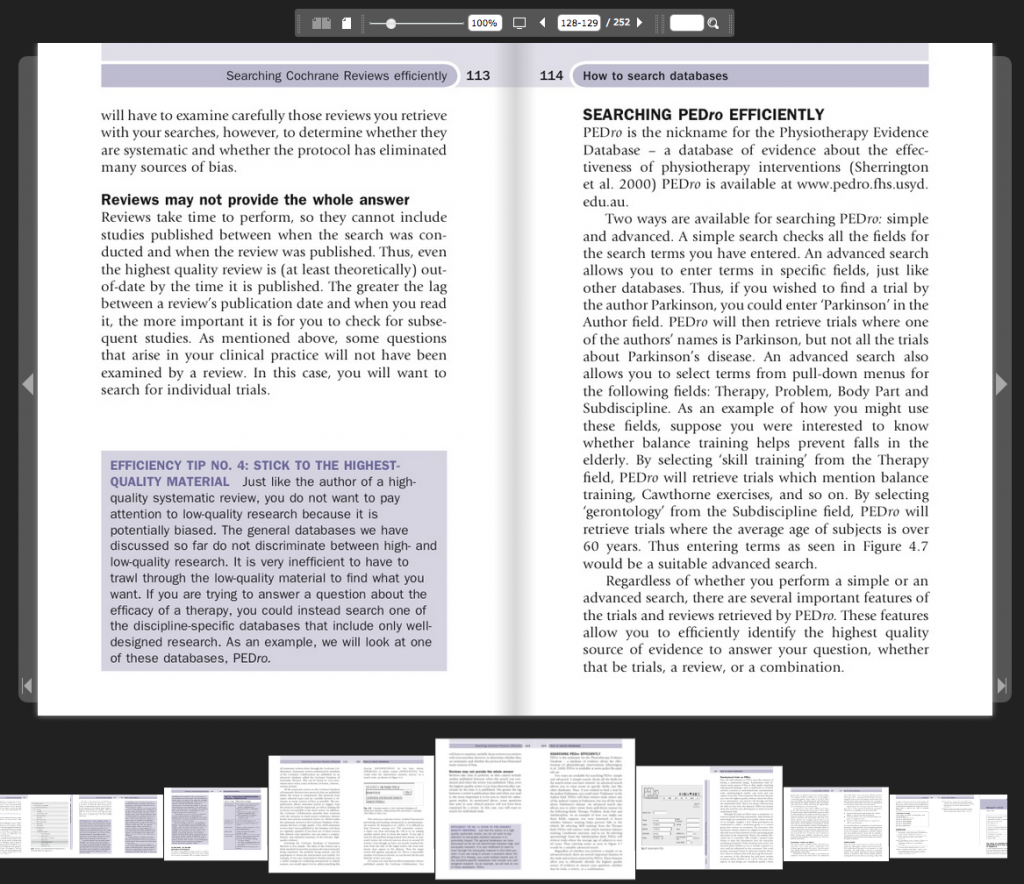 The e-library launches with a useful book for students and first time researchers, First Steps in Research by Stuart Porter.  The book is available in full and can be viewed as part of the Physiopedia members free trial.  Over time we will be adding an increasing number of books to the library, watch this space!
The team at Physiopedia are very grateful to Elsevier and the collaborating authors for opening up this opportunity. We very much hope that members will make good use of these books and provide us with feedback on how we might develop the e-library!
And that's not all!  To celebrate we are offering a 50% discount on all Physiopedia membership sign ups in February 2015.