Great work is being undertaken throughout the world by talented physiotherapists. Unfortunately, much of this work occurs in isolation – awareness and use of the resources produced is limited to local colleagues. Moreover, the likelihood of unnecessary duplication of effort is high. Thus, the benefits of having one central source for clinically relevant resources are evident. This is the role that Physiopedia so capably provides. It has the people, platform, experience and capacity to enable physiotherapists throughout the world to share resources to improve patient outcomes and enhance the impact of the profession.
However, in order for Physiopedia to effectively fulfill this role as a central repository of resources and a curator of clinically relevant knowledge, physiotherapists who develop these resources MUST share them through Physiopedia. Knowledge and tools acquired and produced by individuals and teams need to be available for our international colleagues.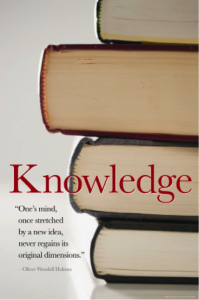 Accordingly, I am proud to have the toolkits developed by teams of over 200 physiotherapists in British Columbia Canada be housed on Physiopedia. The Achilles Tendinopathy Toolkit, Lateral Epicondylagia Toolkit, SAFEMOB (Safe mobilization of the acutely ill patient), and a link to the decision aid on contraindications and precautions for application of Electrophysical Agents are the first four resources we have made available through Physiopedia. We are currently in process of adding (1) a toolkit for application of the Canadian Cervical Spine Rule to aid in identifying patients with cervical trauma who require x-ray, (2) a guide and supporting resources of the recommended outcome measures to use for patients along the continuum of total joint arthroplasty and (3) a decision aid to support prescription of safe and effective exercise in acute exacerbation of chronic obstructive pulmonary disease.
As a Knowledge Broker I have been impressed with the knowledge translation opportunities afforded by Physiopedia. It is clear that without Physiopedia access to each of the resources we developed would have remained strikingly limited to our local community. Instead, to date, there have been over 20,000 occurrences of physiotherapists from over 60 countries accessing them. I have received emails from therapists who have requested further resources and/or offered ideas that have strengthened the resources as well as presented with opportunities for collaboration.
In conclusion, we all have a role in highlighting and advancing the physiotherapy profession. Physiopedia is an effective vehicle to enable this. Therefore:
If you have developed resources – send them to Physiopedia so that they may evaluate them for addition to the site
If you know of someone who has developed resources – encourage them to share the resources with Physiopedia
Let your colleagues know about Physiopedia. Tweet and post about it on Facebook/blogs and other social media sites. Talk about it at local meetings, conferences and other education events.
Let's do this for our patients and our profession.
See Physiopedia's Clinical Toolkits