WebPT has acquired WebOutcomes, an online outcomes tracking tool that allows physical and occupational therapists to enhance patient care and objectively demonstrate their clinical performance to insurance carriers and referral sources.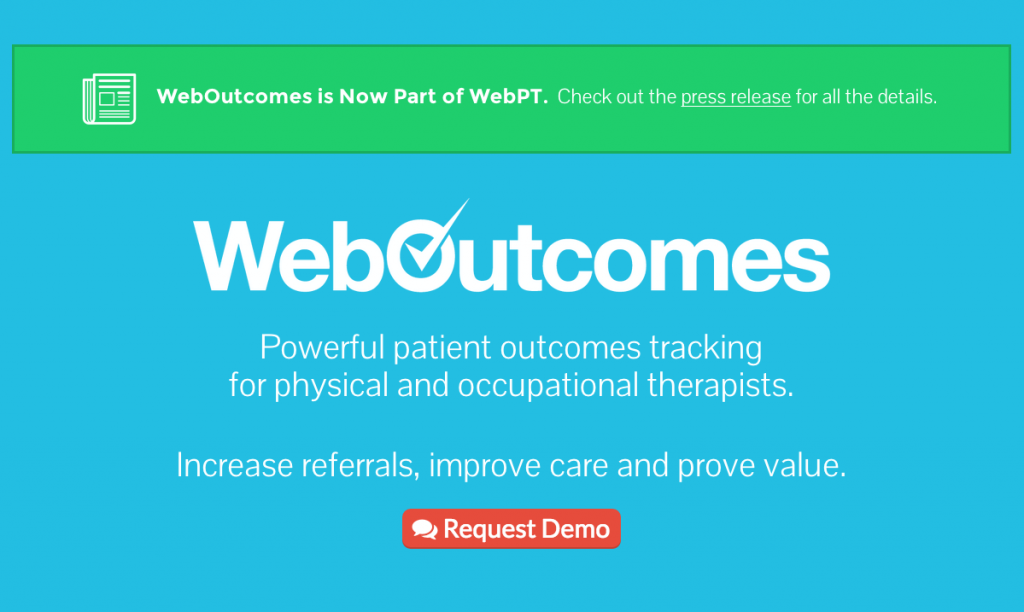 As health care moves toward a pay-for-performance model, which means therapists must embrace outcomes in order to truly capitalize on their strengths and effectiveness as healthcare providers. Outcomes empower therapists to:
While this acquisition is certainly exciting, it is only the beginning of WebPT's outcomes adventure. They are currently digging into the WebOutcomes technology and working to integrate it with what they already offer. That way, they are planning to can provide exemplary support, further innovate the software, and develop the best integration possible.
To learn more about outcomes and this new software, check out this blog post. You can also post all questions and feedback there.