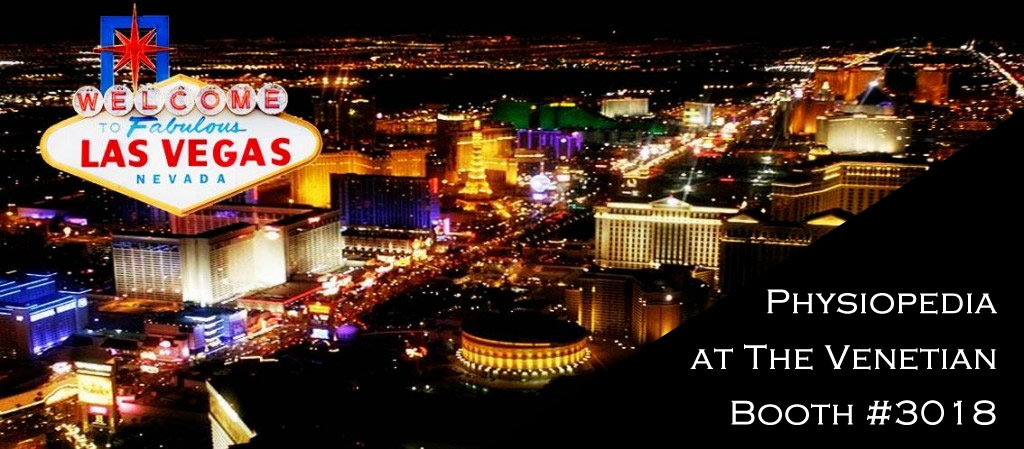 If you're going to be in Vegas next week for CSM be sure to come by the non-profit's hall and pay us a visit on booth #3018.  We've got some exciting news to tell you and also something new to show you!!
Tony and I, as well as some of our volunteers, will be manning the stand and, as usual we'd love to meet you and give you a big high five with our big blue hands!  Plus, it's going to be easier to get to the food in our quieter hall!!
The Combined Sections Meeting is a conference run every year by the American Physical Therapy Association (APTA).  It is probably the largest gathering of physical therapists and physical therapists anywhere in the world.  Last year there were around 12,000 attendees and, this year being in Vegas, I suspect that there may be more!  We're ready and we're looking forward to seeing you there.