These days there is an increasing trend of use of Trigger Point Therapy by Physiotherapists. But the drawback is that because of continuous usage of upper extremity the PTs are prone to suffer from Work Related Musculoskeletal Disorders (WRMSD). Trigger point massage tools are very helpful to inactivate trigger points within the muscles as well as to reduce the burden a bit as the pressure required to release the trigger knots gets easier with usage of these tools.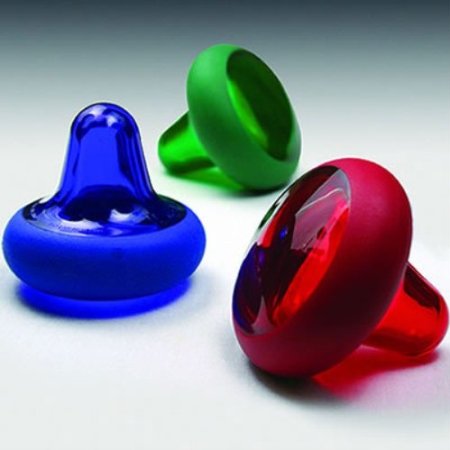 The Knobble® II massage tool is the new design of the all wood favorite. Made of durable polymer with a band of non-latex, Santoprene, The Knobble II gives your hand more power when you need it. Use either the tip or the base for applying pressure on yourself or others. The Knobble II doesn't replace your healing hands- it just helps them do more and last longer. It is the best possible way to transmit force from the hand to a point without limiting the user to any particular angle or grip.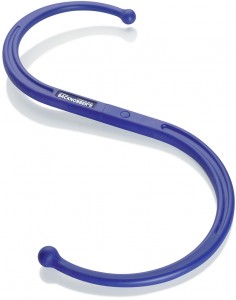 The Back Knobber is an effective variation on a familiar old massage tools like S-shaped and J-shaped massage "sticks". The fact that it breaks down into two pieces is a plus point as it stores much more easily. This is its primary distinguishing feature. In other respects, it is simply competent: light, sturdy, comfortable to grip, and simpler than much of the competition, lacking any unnecessary extra appendages. The Backnobber can only do so much, however it is difficult to maintain fine, firm control over the end of a reaching massage tool. There is only one reason for these tools to exist: to reach spots that cannot otherwise be reached at all.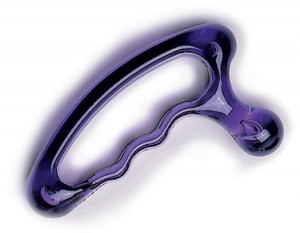 The Index knobber is a better Pressure Positive tool but its a better therapist's tool than a self-massage tool. Its good with gripping and its knob is directed to a better axis. This tool is a simple device designed to let you apply deep pressure to muscles within easy reach of your hand. It the ideal instrument for clinic or home use allowing for firm, sustained pressure on targeted muscle. It is as safe and effective as massaging a sore muscle with your own knuckle or thumb. It's unique patented design allows it to be used in several hand positions and by the right or left hands comfortably and interchangeably.
There are many such tools coming up in the market like The Stick, OPTP Trigger Wheel, Springerz and the Thumb Saver.
There is lack of evidence for each tool as whether it helps to reduce the incidence of WRMSD in PTs as well as for self treatment.