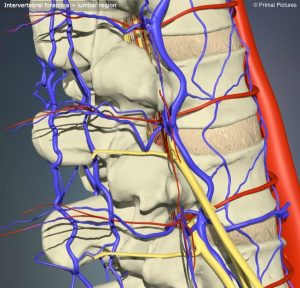 Patients with low back pain are frequently encountered in primary care. Some patients with nonspecific low back pain respond rapidly to spinal manipulation. EDUCATA have a new article that is free to download on this topic.  The purpose of this study, pragmatic application of a clinical prediction rule in primary care to identify patients with low back pain with a good prognosis following a brief spinal manipulation intervention by Fritz JM, Childs JD, Flynn TW, was to examine the association between two factors (duration and distribution of symptoms) and prognosis following a spinal manipulation intervention.
Do you work with patients with low back pain? Then download this free paper now!
You might also be interested in the EDUCATA course on cervical spine mechanical disorders taught by Dr. Timothy Flynn. Board certified in Orthopaedic Physical Therapy (OCS) and a Fellow of the American Academy of Orthopaedic Manual Physical Therapists (FAAOMPT), Dr. Flynn is widely published, including 2 textbooks, 6 book chapters, over 50 peer-reviewed manuscripts, and over 60 published abstracts on orthopaedics, biomechanics, and manual therapy issues. His primary clientele is made up of individuals suffering from low back pain, chronic spinal disorders, failed back surgeries, and chronic pain disorders, and his clinical expertise is frequently sought by national and international clients.
EDUCATA is a Physiopedia Silver sponsor whose support, along with our other sponsors, is so greatly appreciated.  Without our sponsors we could not bring you this free and open resource for our profession. Find out more about EDUCATA and their other free papers and course offerings