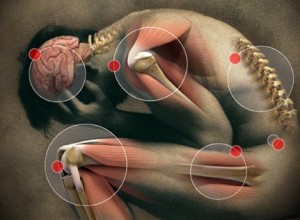 Do you work with people with pain-related issues? There is a new international network for physiotherapists interested in pain.  The Network sees collaborative networking with likeminded, credible and appropriate professional and multi-professional organisations as vital for the development of better pain understanding worldwide.  Membership of the WCPT PTP Network is free and open to physical therapists working with or interested in working with people with pain related issues who belong to a WCPT member organisation.  You can apply for membership by sending an email with your name, country, WCPT member organisation you belong to, professional background and field of expertise to [email protected].  Through your membership you will be linked with colleagues who share the same background and interests, in your own country and worldwide.  The network has the opportunity to meet face to face every four years at WCPT's international congress, the next meeting will be in Singapore on 1-4 May 2015.
The aims of this network are to:
Provide support to physical therapists;
Facilitate communication;
Encourage exchange of information and ideas;
Foster collaborative research;
Develop educational material of the highest standard to support the teaching of pain at pre-qualifying level;
Increase awareness of worldwide issues in the understanding, assessment and management of pain and the impact suboptimal pain management has upon society;
Encourage the development of physical therapy in the field of chronic pain – prevention, interventions, and research;
Organise relevant conferences and educational activities;
Provide the physical therapist with a greater degree of knowledge in the neurophysiology of pain in order to better understand the mechanisms underlying the patient's pain;
Promote the biopsychosocial model of patient centered care.