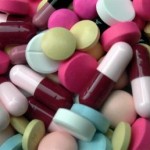 The CSP's 10-year campaign to get independent prescribing rights for physiotherapists has been successful.  This is a landmark day in the development of our profession and the culmination of an enormous amount of hard work over the past decade.  The government announced this morning that physiotherapists who have built up specialist knowledge and expertise in a specific clinical area will be allowed to independently prescribe, after completing further training.  Ministers agreed to the change in the law after carrying out a consultation, but it will be 2014 before it is fully rolled out.
This world-first is recognition that physiotherapists in the UK have the skills and expertise to use the responsibility to greatly improve the lives of patients.  It builds upon the successful introduction in 2005 of supplementary prescribing and means patients will get faster access to the medication they need in order to enhance their physiotherapy treatment.
Dr Helena Johnson, of the Chartered Society of Physiotherapy, said the move would "hugely improve" the care physios could provide, she added  "patients will now receive a more streamlined and efficient service, meaning they get the medicines they need more immediately." It has been a long effort in securing these new powers, particularly by CSP professional adviser Pip White, who has worked enormously hard over a number of years.  The CSP has fought hard for independent prescribing and the CSP is proud to be able to say the campaign has ultimately been successful.
More information about the decision and what independent prescribing will mean for physiotherapists and their patients can be found on the CSP website.