We would like to welcome Primal Pictures our latest Sponsor to the Physiopedia team.  Our readers know Physiopedia as an innovative project that supports the free dissemination of knowledge and collaboration within the global physiotherapy profession. Our sponsors know us as that, too. As thanks to our sponsors we like to introduce them to our readers and let them know a little more about who they are and what they do.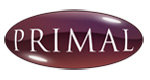 Primal Pictures is a complete, detailed and accurate 3D model of human anatomy.  Available on disc and online and derived from real human data, this range of software provides over 5,000 3D anatomical structures, clinical slides, dissections, animations and much more.  Primal pictures was established in 1991 with the goal of creating the only complete and medically accurate 3D model of the human anatomy.  Their 3D anatomy software is widely adopted in education and it is currently used for patient, practitioner and student education in over 20 countries.  To find out more about Primal Pictures visit the Primal Pictures page in Physiopedia or visit their website.
Interested to see our other sponsors?  Have a look here on our Sponsors page and thank them by following them using our Twitter list.
Interested in being a Physiopedia sponsor? Our readers are physiotherapists and physical therapists, and other health care workers from all over the world. To find out more about our sponsor packages, visit our sponsor page or email Rachael.