We would like to welcome our latest Gold Sponsors to the Physiopedia team – PhysioTools and The Jackson Clinics.  Our readers know Physiopedia as an innovative project that supports the free dissemination of knowledge and collaboration within the global physiotherapy profession. Our sponsors know us as that, too. As thanks to our sponsors we like to introduce them to our readers and let them know a little more about who they are and what they do.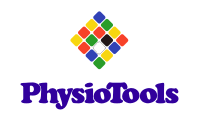 Designed to support your client's program of exercise and care, PhysioTools software enables you to provide personalised exercise handouts at the click of a button. Simply select the exercises, customise the text and print or email your handout.  Since 1987, PhysioTools has worked with world renowned authors and publishers to bring you professional and up to date clinical content. Leading hospitals, universities, clinics and professionals around the world use PhysioTools to create exercise and information handouts in over 20 languages. Used extensively in schools, colleges and universities – PhysioTools is a great resource for both teachers and students.  To find out more about PhysioTools visit the PhysioTools page in Physiopedia or visit their website.

Located throughout Northern Virginia, The Jackson Clinics is a locally owned physical therapy practice founded in 2005 by Richard and Anna Jackson and has 12 current locations. The practice specializes in outpatient orthopedics and sports rehabilitation. Our therapists and assistants possess advanced clinical skills in spinal disorders, sacroiliac joint dysfunction and peripheral joint problems, including rotator cuff injuries, knee injuries and foot and ankle pain. The clinic's goal is to be a model practice in all respects; clinical care, education, and research. They have been recognized for our outstanding patient care, are a National Practice Award Winner, and The Jackson Clinics Residency Program is fully credentialed by the APTA.  To find out more about The Jackson Clinics visit the The Jackson Clinics page in Physiopedia or visit their website.
Interested to see our other sponsors?  Have a look here on our Sponsors page and thank them by following them using our Twitter list.
Interested in being a Physiopedia sponsor? Our readers are physiotherapists and physical therapists, and other health care workers from all over the world. To find out more about our sponsor packages, visit our sponsor page or email Rachael.