Our readers know Physiopedia as an innovative project that supports the free dissemination of knowledge and collaboration within the global physiotherapy profession. Our sponsors know us as that, too. As thanks to our sponsors we like to introduce them to our readers and let them know a little more about who they are and what they do.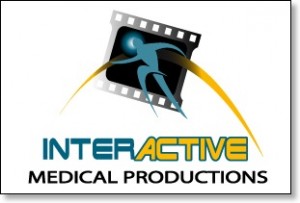 Interactive Medical Productions aims to improve the delivery of healthcare and wellness services through the use of mobile and web based technology. "We believe that every patient deserves the highest quality care that can be delivered to them.  At Interactive Medical Productions we strive to help every facility give every patient the best treatment using the latest technology".
Interactive Medical Productions currently has two apps available for iOS and Android.  Ustabilize is an app that monitors balance and GetMyROM which is a new mobile inclinometer that allows you to accurately measure ROM to the tenth degree.
To find out more about Interactive medical Productions visit their page in Physiopedia or visit their website.
Interested to see our other sponsors?  Have a look here on our Sponsors page and thank them by following them using our Twitter list.
Interested in being a Physiopedia sponsor? Our readers are physiotherapists and physical therapists, and other health care workers from all over the world. To find out more about our sponsor packages, visit our sponsor page or email Rachael.