Our readers know Physiopedia as an innovative project that supports the free dissemination of knowledge and collaboration within the global physiotherapy profession. Our sponsors know us as that, too. As thanks to our sponsors we like to introduce them to our readers and let them know a little more about who they are and what they do.  You too can say thanks to Evidence In Motion for making Physiopedia possible by tweeting them.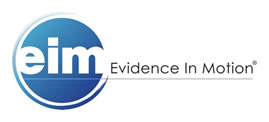 Evidence In Motion (EIM) is an education and consultation company whose sole reason of existence is to elevate the physical therapy profession and the role of physical therapists in healthcare delivery. A strong dedication to fostering the creation and assimilation of an evidence-based practice culture within the physical therapy profession is a cornerstone of Evidence In Motion's mission. They have put in place evidence-based practice treatment pathways in many facilities and aims to promote the global sharing of information and ideas, thus advancing evidence-based physical therapy practice, research and education around the world. Evidence In Motion offers Continuing Education, Residencies, a Fellowship Program, a Musculoskeletal Transition DPT, and an Executive Program in Private Practice Management with optional Transition DPT. To find out more about EIM visit the Evidence In Motion page in Physiopedia or visit their website.
Interested to see our other sponsors?  Have a look here on our Sponsors page and thank them by following them using our Twitter list.
Interested in being a Physiopedia sponsor? Our readers are physiotherapists and physical therapists, and other health care workers from all over the world. To find out more about our sponsor packages, visit our sponsor page or email Rachael.