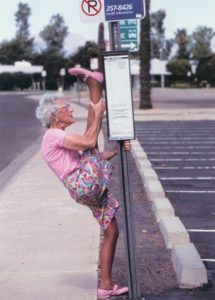 Ageing — defined as life after 35 years — affects us all, even when signs and symptoms may not be present. Our own aging, that of our parents, and, of course, our patients should be something to mind.  Fortunately, as physiotherapists, there is much that we can do to to counteract the effects of years on the body, not only for those advanced in years, but also for adults who are still "young" and active.
The Older People section of Physiopedia, developed with the aid of AGILE the Chartered Society of Physiotherapy Clinical Interest Group of Physiotherapists working with Older People, is a great resource helping us in this domain.  The various pages cover policy, physiology and physiotherapy and can be a help to us all when working with an ageing population. See some of the articles below:
This week a blog post by EDUCATA, takes the pulse of the community on this topic with a series of 4 short questions. How much do YOU know about this topic?  They plan to publish the results in a follow up, along with some interesting references to materials, like peer-review papers that you can download at no charge from EDUCATA.  In conjunction with this EDUCATA are also offering their Functional Assessment and Exercise for the Aging Adult course by Drs. Avers & VanBeveren at a great discount.
With all these options for learning more about working with the ageing population we can be and should be the experts in assisting people to maintain a healthy and independent life.