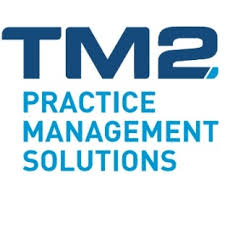 As a regular reader of Physiospot you will know that we greatly appreciate the support that our partners provide in allowing us to keep Physiopedia a free and open resource.  In return we like to present these socially responsible companies to you.  Take a look around their website or pop over to their social media pages to say 'Hi' and 'thank you'.
In October TM2 joined the team.  This practice management software is all about giving you the flexibility to do what you do best — delivering the best possible care to your patients. It is built using the very latest technologies, so it's easy to use, secure and offers the complete solution for your practice along with unique features which no other system can offer.
As the leading provider of Practice Management Solutions in the UK, Ireland and Australia, TM2 works for clinics of all sizes and here's what TM2 can do for you:
Improve your clinic's efficiency, reduce costs, enhance profitability
Deliver accurate reports at the touch of a button
Capture clinical records with its unique touch screen application
Maximise your levels of customer care
Enable you to become a member of the Pronto network so that you can receive referrals directly into your diary
And much more!
Don't just take our word for it, TM2 offers the complete solution for your practice along with some unique features, that's why TM2 is a Strategic Partner of Physio First  and is exclusively endorsed by the  Royal College of Chiropractors in the UK.