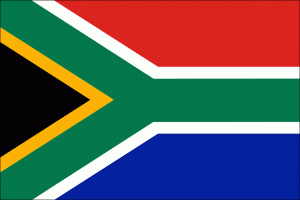 On a recent trip to South Africa we took the opportunity to explore physiotherapy in this diverse and challenged land.  We met people being treated in state of the art clinics and heard of others who had little access to medical care, we also met clinicians and educators working in similar circumstances at both ends of the spectrum.  We learnt that the physiotherapy profession here is based on the UK model and very much influenced by Australia. However it is a country of those that have and those that don't, there are certainly many challenges and there are diverse opportunities here to make a difference!
In relation to my ongoing knee rehab we spent a lot of time at the Sports Science Institute of South Africa.  Purpose built in 1994 the goal was to provide a facility that would primarily fund research and apply that research to sport.  Today, it is a hub of international research activity and the University of Cape Town / Medical Research Council Research Unit for Exercise Science and Sports Medicine, headed by Professor Tim Noakes, is housed here.  Of most interest for physiotherapy are the Grucox bikes, the only ones in the world! The Grucox Eccentric Trainer is a collaborative effort of the team of orthopaedic surgeons, physiotherapists and bio-medical engineers.  It essentially allows you to eccentrically train the lower limb in a way that increases strength and performance at a lower effort and cardiac load.  There are so many implications here in relation to rehabilitation and performance improvement, I can certainly vouch for the effectiveness of the strength training! What they need now is evidence. If you would like to find out more about these bikes contact me for information.
Next stop was an evening with the Orthopaedic Manipulative Physiotherapy Group (OMPTG), a Special Interest Group (SIG) of the South African Society of Physiotherapy.  We were very grateful to have been invited to present Physiopedia to the group of 80 attendees and enjoyed chatting to people to learn more about the physiotherapy profession here.   Following a lecture on the Paediatric Knee by Dr Lyall Ashberg we enjoyed showing the group around the site and relayed statistics for the current use of Physiopedia in South Africa. Following this meeting we hope to have raised awareness and opportunity for collaboration and look forward to increased usage statistics from South Africa!
Most enjoyable for me was to meet up with long time online colleague Michael Rowe.  Michael is a physiotherapy lecturer at the University of Western Cape who has recently been awarded his PhD titled "Blended learning in physiotherapy education: Designing and evaluating a technology-integrated approach".  Congratulations Michael!  Michael is doing amazing things in the classroom with technology.  He doesn't just use blogs, wikis, twitter, shared docs, social networks etc he makes a real difference to student learning and the student experience by using them.  I feel a paradigm shift coming from this man, we should take note of his work and make sure that we don't lose him to the medical education world!
Notable thanks should also go to Ina Diener, Aimee Stewart, Nicol van Dyk, Jana Kruger and everyone who was patient enough to answer my questions and listen to my ramblings. South Africa has certainly opened our eyes to another world of opportunity where we, at Physiopedia, might really be able to make a difference!
Find out more about Physiotherapy in South Africa (please contribute to this page if you can improve it, thanks!)