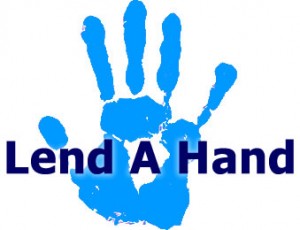 Physiopedia has initiated a new volunteer program that incorporates continuing education and professional development certification and awards related to levels of volunteer involvement and contribution.
Volunteers are recruited from the international physiotherapy and physical therapy community. They may be students, graduates, clinicians, educators, researchers and on acceptance to the volunteer program they immediately become a White Belt Volunteer.  New to the volunteer program is a structured orientation period which all volunteers must complete within a three month period.  During this orientation volunteers must complete their profile page, create a new page and quality assure three pages in Physiopedia. This task aims to familiarise volunteers with navigating and editing the site. Through this task volunteers will gain valuable technical skills that will enable them to progress on through the volunteer program.
On graduation from this induction period volunteers are provided with completion certification and awarded a Yellow Belt.  We then enter into discussions to assign the volunteer a job that suits their personal preferences, motivation, skills, experience and qualifications.  Volunteers will be provided with a job description and will be expected to submit an activity report every month. At the end of each year of service a volunteer a performance appraisal will take place and volunteers will have the opportunity to progress through the volunteer ranks.
Why volunteer?
Volunteering for Physiopedia is an amazing opportunity for any physiotherapist or physical therapist.  It is a great compliment to your daily work, improves employability and will contribute to your continuing education and professional development.
We are building the largest physiotherapy and physical therapy specific resource available, and we need your help!  There is always so much to do to at Physiopedia and we always welcome offers to contribute.  Help us to build this amazing resource that we hope it will become for our profession.
How will volunteering benefit you?
Joining us on the team at Physiopedia is a great compliment to anyone's daily work and also to your CV. From the experience you are likely to gain new profession related knowledge and also advance your technical skills. Volunteering will contribute to your continuing education and professional development and you can know, and feel good about the fact, that you have contributed to our global profession by playing an important role in building this professional resource.
You will be added to our Volunteers page and following a successful voluntary position we will be happy to provide you with certification for your continuing education and professional development and references for your current and potential employers.
How do I become a volunteer?
Get in touch!!  If you are interested in any of the above voluntary positions or have an idea for a voluntary position that we haven't thought of simply email Rachael to express your interest.