It's the time of year when we make resolutions and consider how we can make a positive difference to the world. Have you considered Physiopedia as a way to make your professional contribution this year?
Physiopedia is a registered charity that provides free access to physiotherapy and physical therapy knowledge so that any physiotherapist or physical therapist, where ever they may be in the world, are empowered to provide the best health care for their community.
Many of our colleagues work in challenging (low resourced or conflict) settings where they have very limited access to books, journals, colleagues, teachers and mentors.  Physiopedia provides a solution to this by giving access to the sum of our professions knowledge in one free online resource.
How do we know we are making a difference? It's the stories that we hear from grateful colleagues all over the world of how Physiopedia has become an important part of their professional lives.  Here are some examples:
Colleagues in Gaza, Syria, Afghanistan and South Sudan have all cited Physiopedia the only place they can go to gain knowledge due to financial barriers to accessing other resources.
Conversely in high resourced settings colleagues have reported using Physiopedia as an easy access point to gain knowledge at the point of care to empower them to provide the best possible care for their patients.
Several participants of our annual free courses have implemented service delivery reviews which has been particularly evident on completion of the Cerebral Palsy, Clubfoot and Wheelchair courses.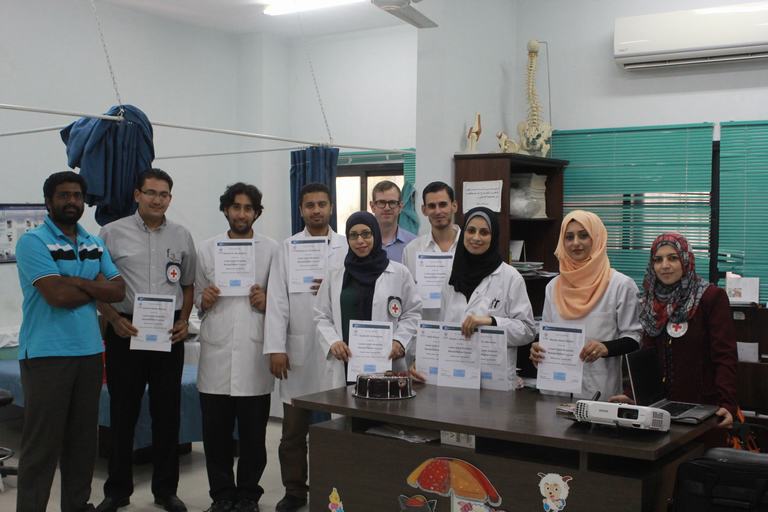 It's hard to quantify what we do, we could talk about the number of quality evidence based pages in Physiopedia (nearly 3000), or the number of edits to the site (200,000+), or the number of visitors (over 1 million each month), or our reach (every country in the world), or the regular thank you messages that we receive.
But the most important value of this project is that every single minute, penny or cent is used to ensure that the content on the site is continually updating and that access to this content remains free for people to use forever.  
So know that your contribution, financial or content, makes a positive contribution to the development of your global physiotherapy and physical therapy profession.  Join us today as someone who can proudly say they were a part of making this happen!