In an exclusive offer Physiopedia members can purchase a subscription to Primal Pictures Functional Anatomy for just $US50 (approx £30, €37, $Ca55, $AUS54).
The normal price is around $US300 so in effect, even after purchasing a Physiopedia membership, you will be getting at least a 50% discount!!  Plus you'll get all the benefits of a Physiopedia membership which includes monthly learn topics, video technique library, free resources such as book chapters and journal articles, quizzing for credit and other exclusive offers.
Join Physiopedia now to access this exclusive deal
Primal Pictures is the world's most medically accurate and detailed 3D graphic rendering of human anatomy.  The benchmark anatomy, physiology and clinical content is widely accepted as the best in class and used by many thousands of health science educators, students and practitioners worldwide to teach, learn and practice.  It can also be used as a patient education aid, a reference tool and your very own image library.
This is how the interactive interface looks: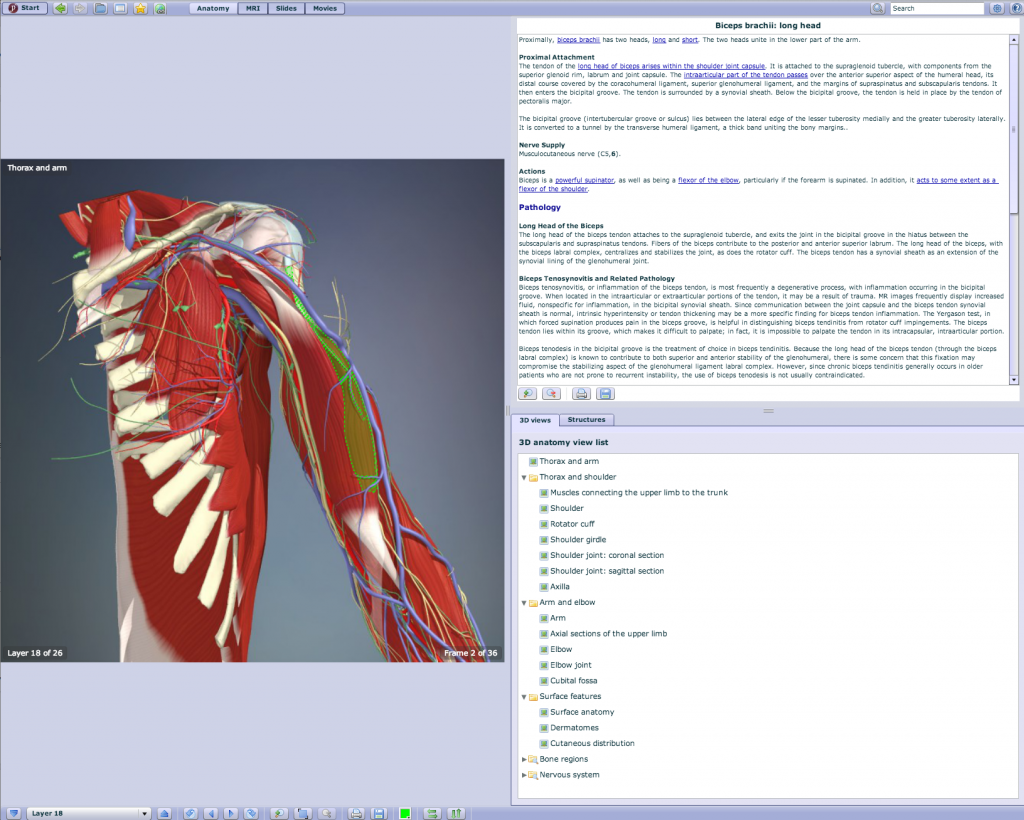 This image shows the shoulder module (there are many different modules for all areas of the body).  You are provided with an interactive image on the left, click on that and the informative text in the top right changes in relation to the structure that you have highlighted, below that is folder based navigation through the module.
In the images below you can see how you can interact with the image to display different layers of anatomy at different zooms and angles:
This really is an offer that you don't want to miss out on!!  It is perfect for students learning anatomy, revision of anatomical structures and demonstrations to patients.  This is an exclusive one time deal and if lots of you take up this deal perhaps we can persuade Primal to give us access to more!