Facilitating and encouraging clinicians and researchers to connect across the globe will help to support the growth of the physiotherapy profession. With this idea in mind, we are happy to provide a platform for researchers to share their current research projects and findings with the Physiopedia community.
We would like to introduce you to Dr. Richard Ellis, a senior lecturer and the Associate Head of Research at Auckland University of Technology in Auckland, New Zealand. He is currently working on an online survey-based study exploring physiotherapists use, or desire to use, ultrasound imaging in clinical practice or research. Recently, Dr. Ellis shared with us his commitment to conduct clinically relevant research and an exciting opportunity for clinicians to help with his current research project. To participate in his research and to learn more about Dr. Ellis please read the Q&A below.
Dr. Ellis, thank you for taking the time to provide the Physiopedia community with a look at the work of a clinician scientist.
Q. What inspired you to pursue a career in research?
A. I can answer this question in two parts. Firstly, I always thought I would like to be involved in physio education. Teaching at university level was something I wanted to aim for and I knew to do this would require getting into research. Secondly, I had many unanswered questions within my clinical field of interest (neurodynamics). Research seemed like a good way for me to endeavour to answer some of those questions myself.
Q. Can you describe to the Physiopedia community the importance of your current research project exploring the clinical use of ultrasound imaging by physiotherapists?
A. We know, anecdotally, that ultrasound imaging (USI) use by physiotherapists is increasing. USI is a valuable clinical and research tool and, with its increasing use, challenges are emerging in regard to education and training, scopes of practice and collaboration. This international survey is necessary so we have a more definitive and clearer understanding of the landscape of USI use by physiotherapists. This research will provide insights into the future development of work, on an international level, concerning educational standards and scopes of practice. Furthermore, we also want to understand the barriers that are preventing physiotherapists from using USI. A better understanding of the barriers may allow strategies to be implemented to mitigate these barriers. Therefore we want to hear from ALL physio's!!
Q. What barriers do you think exist when trying to connect clinicians to recent research evidence?
A. Fundamentally I think there are two key barriers connecting clinicians to research evidence. The first and largest barrier is providing clinicians the tools to be consumers of research and, in large part, this is about improving research literacy for clinicians. By definition, clinicians use clinical reasoning to enquire, challenge and formulate opinion and strategy. Being a consumer of research is critical to this. The other key barrier is a challenge to researchers, to ensure that the work they do is clinically relevant and meaningful to clinicians. How can you expect clinicians to engage with the research if it is meaningless to their practice.
Would you like to participate?  If you are interested in completing Dr. Ellis' International Physiotherapy/Physical Therapy Ultrasound Imaging Survey please click here.  To learn more about Dr. Ellis' work view his website here or connect with him on Twitter.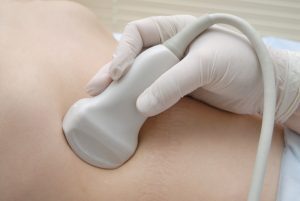 Use Physiopedia for your knowledge translation activities. Physiopedia and its related media channels provide a great opportunity for the sharing of research activities and outcomes to facilitate the transfer of knowledge to physiotherapists all over the world. We offer support to researchers by helping to create appropriate knowledge translation activities and can also work with research teams to help develop end-of-grant knowledge translation plans.  To find out more check out this guide on Physiopedia or contact Nicole Hills at [email protected]