Physiopedia is a labour of love! From a fun experiment it has become the most popular physiotherapy website in the world (please do correct me if I'm taking that title inappropriately!!).  As I am writing this there are around 120 people consistently using the site.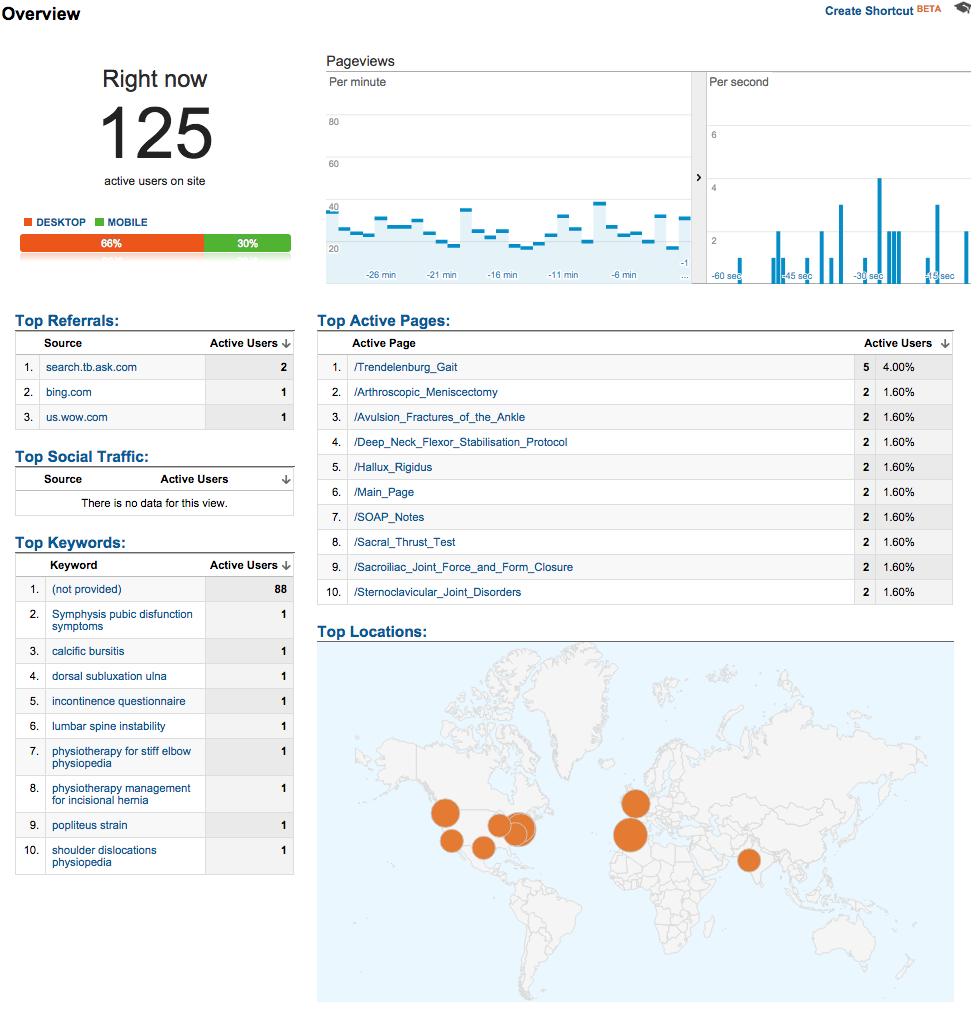 The project has become overwhelmingly consuming, there are never enough hours in the day to do all that we need to do.  There are just two of us in the office, part-time, we do our best!  We certainly couldn't do with out our amazing volunteers and we are also lifted in times of need by emails like this one, that we received from Luke, a student in the UK:
I'd just like to wish you a very sincere and from the heart thank you for founding this website. Whilst the teaching at my university is of great quality, having this resource to fall back on is proving to be invaluable and I feel I haven't even scratched the surface of it yet.  So, thank you for spending time, energy and money to run an open source website such as this – I know from personal experience it's often not so easy and can be quite time consuming!
But it is not us that has made Physiopedia what it is today, it is you.  If you have contributed, if you have read, if you have explored, then it is you who makes the project all that it is.  We need you, our users, to make it all worthwhile.
The other fundamental part of the Physiopedia success is our partners, without their financial support, content contributions and other forms of assistance we would be no where.  We are happy to do a little promotion for them in return and we hope that you are supportive of their causes too.
I've been thinking about all of this for a while now and so have written up my thoughts for no other reason but to say a heartfelt thanks to all!