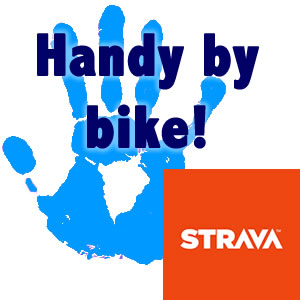 World Physical Therapy Day this year followed the previous years theme of Movement for All and this year was all about getting "Fit for Life". To mark the event and make out very own contribution to global health Physiopedia started both a global running club and a cycling club.  The clubs were implemented to better serve Physiopedia's mission of contributing to global health with an aim to promote physical activity for all. What better day to start than on World Physical Therapy Day!
This initiative is not just for World Physical Therapy Day but will be an active club throughout the year.  Building on this years foundations we hope to gather an active community of physiotherapists and physical therapists keen to promote physical activity for all.  By joining either our running club or cycling club on Stravanot only can you stay fit for life yourself but you can also use your membership to promote physical activity to your patients.  Strava is social fitness website where people can share, compare and compete with each other's personal fitness data via mobile and online apps.  The Physiopedia clubs are open for anyone to join and we're hoping that we can quickly become a super active group of international physiotherapists and physical therapists that are part of the two of the most active clubs on Strava.  What a great way to practice what we preach in promoting physical activity, encourage each other and do it together!
To join in the fun follow these directions:
Set up your profile. It's always nice if we can see a picture of you!
Join either the Physiopedia Cycling Club or the Physiopedia Running Club (or both!)
Start recording your daily activities of running (or walking) and cycling. You will need a Strava app on your smartphone or a GPS device to do this, the easiest way is to use the free Strava app on your phone.
On World Physical Therapy Day (Sept 8th) next year in 2013 we will repet the  activity challenges set this year and hope to make a big contribution to promoting physical activity.
Sign up for a Strava account for FREE
Check out the Physiopedia Running Club
Check out the Physiopedia Cycling Club