Top Contributor for October :  Simisola Ajeyalemi
Please join me in recognising the efforts of Simisola Ajeyalemi, also known as Simmy, who is part of our Content Team. Simmy has been a long-standing volunteer for Physiopedia and is always available to lend a hand. She is a driven contributor to Physiopedia content while also being a fabulous mentor to new volunteers, through the Volunteer Orientation Course. Simmy is generous with her time and knowledge and is deserving of the honour of being Top Contributor for the month of October. Thank you for inspiring others, Simmy!
Your name: Simisola Ajeyalemi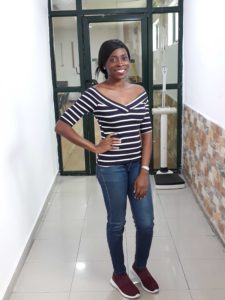 Time active with Physiopedia: My journey with Physiopedia started in 2017. I had indicated my interest through an e-mail to Rachael Lowe to write a page on Physical Activity and the Environment. Shortly afterwards, I came across the Volunteer Orientation Course which I immediately registered for.  My first article was on the topic earlier indicated, and I've had the opportunity to do much more on Physiopedia since!
Current role with Physiopedia: I'm currently working with the Content Team, creating and reviewing content on Physiopedia. I also assist with facilitating the Volunteer Orientation Course.
Where did you go to university/college? I attended Obafemi Awolowo University where I obtained a Bachelor of Medical Rehabilitation (Physiotherapy) degree.
 Where do you work? I  am currently working with a Physical Therapy Centre, an outpatient musculoskeletal and occupational health clinic in Lagos, Nigeria.
Describe your role: As a clinician, I work with my patients through the process of recovery to ensure return to optimal physical functioning. I'm also a certified Work Station Evaluator and together with the team, we engage individuals and corporate entities to prevent and minimize work-related musculoskeletal disorders through injury prevention strategies.
What is the most rewarding part of being a physiotherapist? I personally believe it is the ability to restore function and improve quality of life. It's always a thrill.
What are some of the more challenging aspects about being a physiotherapist? Hm, I would say getting patients to comply with recommended home exercise program which can impact outcome of care in a timely manner.
 What are some of your professional passions? As a budding physiotherapist, my passion was geared towards orthopaedics and most of my clinical practice has been in this area. However, I recently developed an interest in occupational health and safety as a significant proportion of patients under my care are in the working age population and the incidence of work-related musculoskeletal disorders is on the rise. Occupational Health Physiotherapists have a role to play in reducing the incidence of those disorders.
What are a few of your personal passions? I'm a food enthusiast! I love good food and enjoy cooking. I'm also passionate about helping people in need.
What would be your advice to a newly graduating Physiotherapist? I'll advise a new Physiotherapist to nurture people skills which is important in delivering best quality care to patients. I like this quote: "People don't care how much you know until they know how much you care".
Where do you see yourself in 5 years? Being the very best at what I love doing; which is helping people to improve their quality of life. I'm definitely going to be exploring the opportunities occupational health has to offer.
What are the best things about being a Physiopedia volunteer? The Physiopedia volunteer platform has afforded me the opportunity to make meaningful contributions to the profession and to network with amazing Physiotherapists globally. Furthermore, my technical skills have been honed.
How has being a Physiopedia volunteer helped your professional development/career progression? Being a Physiopedia volunteer has helped my commitment to life-long learning which enhances my professional competence.
What are your hopes and aspirations for Physiopedia? I hope that Physiopedia will be the one-stop resource for all Physiotherapists and also to provide continued access to high quality continuing professional development tra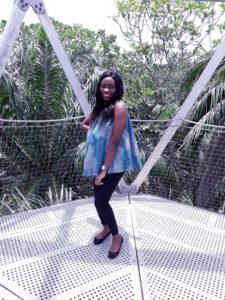 ining.
 What is your favourite Physioplus course? The Telehealth for Physiotherapy Course. The timing was apt and as always, it was very educational. I was fascinated by the practicality of the course.
Anything else you would like to share? This has been an amazing journey and I'm grateful for the opportunity. I believe in the Physiopedia vision!