Physiopedia and Queen's University collaborate to create top quality resources for physiotherapists around the world through a Physiopedia Content Development Project.
Physiopedia has a mission to create a platform where physiotherapists around the world have access to free, high-quality, evidence-based information.  Many of the pages on Physiopedia are created and reviewed by skilled volunteers but there are several bespoke pages that have been developed as part of a Content Development Project.  These projects are a way for academic institutions, clinics and professional organisations to share their knowledge and expertise with Physiotherapist all over the world. This is especially important when physical or face to face student clinical placements, conferences and meetings have been disrupted.
Since 2017 we have collaborated with Queen's University to develop a unique module for the MSc Neuromotor students. Groups of 3 to 5 students work together to create high quality evidence based case studies to demonstrate their knowledge and understanding and evidence their learning outcomes.

This year's contributions from the students are excellent and are freely available for others to learn from. The students presented some great case studies on a diverse range of neurological conditions.  Each case study gives a detailed patient profile and covers topics such as assessment, goal setting, treatment interventions, measuring and monitoring interventions using outcome measures, and a discussion to bring everything together.  Here are a few examples of the best case studies:
Case studies are a useful resource for presenting cases, consolidating learning and sharing experiences which is why Queens chose this as their bespoke module within Physiopedia.  As physiotherapists we know there is always more than one approach when we interact with our patients and the interventions we use will be based on their individual needs and goals.
So a big thank you to the lecturers and students at Queen's University, Kingston, Ontario, Canada for your amazing contributions this year.  You are all truly amazing!
Virtual Placement Opportunities
How to Set Up A Content Development Project
If you are reading this and would like to develop your own CDP get in touch with Kim Jackson to discuss how we can help you create your own unqiue project. The process is simple and straightforward with no technical skills required.  So why not take up a new challenge, it really is quite simple and has numerous benefits when it comes to learning and teaching:
It is a great way to share and promote knowledge with peers, clinicians and future employers.  It is better than producing work that will sit in a drawer or on a shelf collecting dust
Provides a means for early-career professional publication
Can be edited and entries published without the knowledge of specialist web
You can read more about Content Development Projects here or why not grab a cup of coffee and browse through our project page.
Looking for a Different Learning Experience for Your Clinic or University?
Maybe you would like to go beyond just reading and are looking for more ways to grow you or your team's clinical knowledge.  Why not visit the Physioplus learning platform which is powered by Physiopedia. Physioplus provides everything you need to strengthen your clinical knowledge through videos, created by experts on a wide range of topics, as well as access to telerehab solutions, journal articles, podcasts, reflection templates and much more all housed in your own learning portfolio.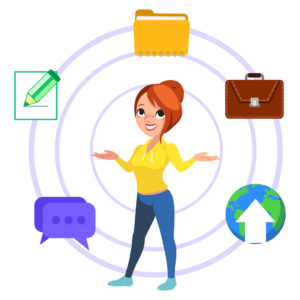 Physioplus truly is the gold standard for integration of all of the continuing education, professional development and telehealth needs for your organisation. It is setting the benchmark for what is possible in the physiotherapy IT space and you will not want to miss out on the opportunity to transform your practice. Try the free 2 week trial account now, after all who wouldn't want to be a Physioplus PRO?