Please join the Physiopedia team in celebrating a very generous person – Stacy Schiurring!  This amazing soul is a force to be reckoned with. Always friendly, curious to learn more, and ready to step up for any new challenges. Stacy is a Learning Architect with Plus and has also had the opportunity to be a Plus course and webinar Instructor as well as a training mentor in Myanmar and Pakistan.  Stacy also possesses an impressive level of knowledge of wound care and anything related to stroke and neurology.
But what really blows us away is her attitude and dedication to life-long learning. No matter what hurdles come her way, she faces them with a smile and pure determination. She is generous with her time, a real team player, and makes this place shine brighter.  Stacy, your energy, spirit, and your willingness to make things happen don't just make work easier; they make it awesome. Keep being the superstar you are! Congratulations on being our Top Contributor!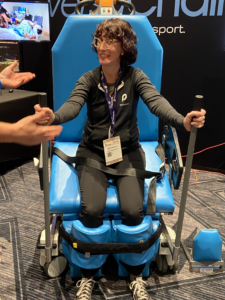 Your name:  Stacy Schiurring
Time active with Physiopedia: I have worked for Physopedia for two years … but have used Physiopedia as a clinician for many many more!
Current role with Physiopedia: I am a Learning Architect with the Plus course creation team. I have also had the privilege to be a Plus course instructor and have taken part in several webinars.
Where did you go to university/college? I have a Bachelor's in Biology from Angelo State University, and a Bachelor's in Health Science from the University of Texas Health Science Center at San Antonio. I also earned my Master's and Doctorate of Physical Therapy from UT Health San Antonio in the United States.
Where do you work? I am a Physical Therapist in Austin, TX, USA, and a Learning Architect with Plus.
Describe your role: I have worked in just about every therapy practice setting out there! My first PT job was at an acute care trauma centre hospital where I worked primarily in the ICU, neuro step-down unit, and in the wound care department. I took a traveling therapy position and spent the next five years moving across the United States, enjoying visiting and living in new places every 3 months. We eventually settled back in our hometown, where I worked in inpatient rehabilitation and outpatient settings and began specialising in the treatment of patients with neurological disorders.
As a Learning Architect, I build Plus courses using the Instructor's video and educational materials as a starting point.  Learning Architects then find additional current research and references and create a Physiopedia reading page to supplement the Instructor's work.  Sometimes these reading pages provide a summary of the information from the video, other times they provide background learning or deeper clinical insight.  Lastly, we create the quiz to assess the success and learning after completing the Plus courses.
What is the most rewarding part of being a clinician, or working with Physiopedia?  For me, sharing passion and knowledge are the most rewarding parts of being a PT and working at Physiopedia. As a clinician, PTs are fortunate to be able to spend so much quality time with each patient. We get to be their cheerleaders and companions along their recovery journey. It is an absolute pleasure to guide them as they learn to move their bodies and find their independence again. I also greatly enjoy being a clinical instructor to students for the same reasons. Sharing the knowledge handed down to me by so many amazing mentors and (trying) to spark a passion for the healing power of rehabilitation is a humbling service. The same is true of the work we do at Physiopedia, but we share knowledge and passion with a much wider community.
What are some of the more challenging aspects of your work?  Finding a work/life balance!  (So true!)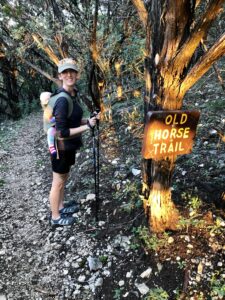 What are some of your professional passions? Some of my professional passions include neurorehabilitation, evidence-based practice, pain management, and the mind/body connection for holistic healing and recovery.
What are a few of your personal passions? Some of my personal passions include being out in nature, learning more about gardening and growing our own food, making art (even if it's bad!), music, yoga, traveling and adventures with my husband, and raising kind and wild tiny humans.
What would be your advice to a newly graduating physiotherapist? Stay curious, admit when you don't know the answer (then ask for help), and never make assumptions!
Spend the time and talk to your patients because together you can create a plan to improve their abilities better than anything you could come up with on your own. If you can, find a mentor who embodies the type of therapist you want to become.
Where do you see yourself in 5 years? As a slightly older but hopefully wiser version of myself!! My family has dreams of moving to the Pacific Northwest. I have personal dreams of learning bee-keeping, and working toward becoming a master gardener.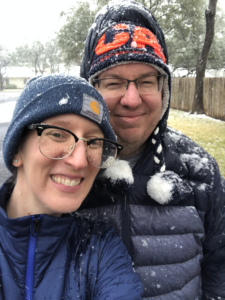 What are the best things about being part of the Physiopedia team?  First of all, the best thing about Physiopedia is the team! Every single person involved with this organization is inspiring, talented, and wise. Second, and more selfishly, is being able to learn something new and interesting every day.
How has being a Physiopedia team member helped your professional development/career progression? Being a Physiopedia/Plus team member has introduced me to topics I never would have otherwise had an opportunity to learn (hello Male Pelvic Health Programme!). I have been able to learn from, and with, professionals from around the world through the ReLAB-HS Clinical Skills Training Programme, which is something I will always treasure.
What are your hopes and aspirations for Physiopedia? To continue to grow and reach more rehabilitation professionals, including our Occupational Therapist (OT), Speech Language Pathologist (SLP), nursing, and medical colleagues.
What is your favourite Plus course? Like every good parent, I do not have a favourite but … the Mindfulness in Pain and Stress Management Programme has some really interesting courses.