Top Contributor – Solomon Gebbie
If you have noticed design changes to Physiopedia and Physiopedia Plus [Plus] as of late, you can tip your hat to Soly, our Digital Designer. Soly has been working with the Physiopedia team since 2021 and has been involved in everything from branding, the Plus platform, the mobile apps, social media content and, more recently, the symposium and poster presentations for the World Physiotherapy Congress in Dubai. Soly certainly has an eye for detail and helps the Physiopedia team visually transform our projects into works of art.  A heartfelt thank you to Soly, for being such a dependable source of visual creativity.  You make what we do look outstanding!
Time active with Physiopedia:  My first meeting with Rachael and Tony was in December 2021, and I've been working with them and the Physiopedia team since.
Current role with Physiopedia:  I'm the pixel pusher; I make things pretty and usable. (Soly is our Digital Designer!)
Where did you go to university/college? I finished school after 6th form (the final two years of secondary education), as I wasn't very focused there. I was in love with computers and making pretty things on them. I taught myself how to use Photoshop and learnt HTML (HyperText Markup Language) and CSS (Cascading Style Sheets) to make functioning websites.  At 17, I knew this was what I wanted to do, but I wasn't keen on going to University to study for years. I found a short course in Digital Media at Media Design School in Auckland, New Zealand, which gave me a diploma. A few weeks after graduating, I landed my first job at a small web and post-production studio and a foot into the industry.
Where do you work? After four and a half years of working for various clients as a freelancer in London, COVID-19 hit, so my wife and I headed home to Auckland, New Zealand. We've been back for two years now, living in a beautiful spot in Bucklands Beach, where I look out to the sea every day. I'm still working for the same clients, just with a 12–13 hour time difference! We now have a daughter who keeps us both very busy, and we plan to return to London in 2024 to live.
Describe your role: I'm a digital designer specialising in web, app and user interface design. I was brought on board to design the new Plus website, which was an absolute pleasure to work on. It had great bones, and the brief and direction from Rachael and Tony was absolutely right up my alley.
Since then, I've also worked on zhuzhing up the social media look and feel, newsletters, as well as the Plus mobile app and many other creative digital tasks.
Working with Physiopedia, I've also been delving back into print design, which is something I haven't done in a while. I've worked on conference banners, flyers and posters.
What is the most rewarding part of working with Physiopedia? I'd say working with a team based all around the world. I haven't met many people in the team, but the ones I have, or have spoken to, are all so lovely and kind. Nothing but nice things to say, and that feels pretty special to be part of.
What are some of the more challenging aspects about your work? Usually, I'd say something like the time difference or deadlines. But the expectations with the team have been very flexible so far, which is excellent. This usually returns a better and more favourable result for both parties, so there are no challenges in that area. However, I sometimes find the print work I am asked to do challenging, only because it's a different medium to what I usually work in. But I love a good challenge, so I'm always up for it!
What are some of your professional passions? I love looking at beautifully designed and built websites and applications.
What are a few of your personal passions? If I'm not nerding out on my laptop, I love spending time with my wife and daughter. Recently becoming a father has been an amazing experience, it truly is the best thing! I also LOVE travelling, wine and delicious food.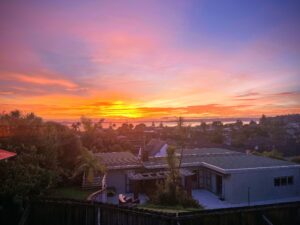 What would be your advice to a newly graduating physiotherapist? Get on Physiopedia and Plus now!
Where do you see yourself in 5 years? Probably still nerding out in front of my laptop, doing what I'm still doing today. Just on the other side of the world.
How has being a Physiopedia team member helped your professional development/career progression? Being part of the Physiopedia team has been great! I often work pretty autonomously, so feeling like part of a team, has been a nice change and has helped my overall job satisfaction.
What are your hopes and aspirations for Physiopedia? To keep growing, and needing my design skills 🙂
Anything else you would like to share? Thank you for letting me be part of this fantastic team. I appreciate all the kind feedback and hope to keep working with you all.