The Physiopedia Plus (Plus) team is thrilled to be a part of your continuing education journey. The launch of the Plus app in December 2022 has meant that our global community can access courses anywhere and have mobile offline access to learning material. Keep reading if you would like to learn how to access your Plus membership on a mobile device.
How to learn with the Plus mobile app
You can use the Plus app on phones and tablets – it is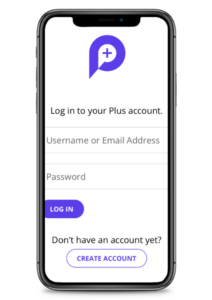 available through Google Play and the Apple app Store. Anyone can download the app. You need to have Full or Pro Plus membership to access the courses. Once you have downloaded the app, you can use your Plus login details on the home screen. If you have forgotten your password, please use this password reset facility.
If you are accessing Plus through a partner organisation
If you are a member of a partner organisation, you can also access Plus through the app with an additional step from your Plus Dashboard on your computer. The easiest way to access the Plus app if you're in a partner organisation is to first go to your Plus Dashboard via a desktop site.  Go to My account and click on your profile.

Scroll down the page, and you will find a mobile access section where you can reveal a QR code to log in to the app using your phone's camera.

This is an example of a QR code; if you scan it with your mobile (as if you are taking a picture, tap on the screen when the link appears), you will be taken to our FAQ page on how to log in to the Plus app. To get your own QR code to log in to the app, follow the steps below.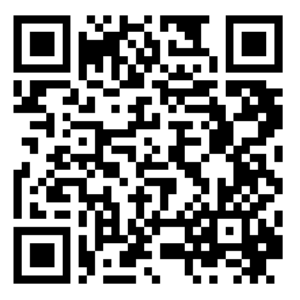 Go to the My profile page.
Scroll to the Log into the Mobile app section and click the button to generate a login QR code.
Use the camera on your phone to scan the code to access a special link.
Use this link to open the Plus app and automatically log in to your existing Plus account.
If you would like further guidance on logging into Plus through the app, please send us a message via our contact form, and we would be happy to help.  Happy learning!
ReLAB-HS is made possible by the generous support of the American people through the United States Agency for International Development (USAID) and is implemented under cooperative agreement number 7200AA20CA00033. The consortium is managed by prime recipient, Johns Hopkins Bloomberg School of Public Health.