Top Contributor – Ewa Jaraczewska
Please join us in congratulating Ewa for being our Top Contributor for January 2023.  Ewa is a consistent and dynamic member of the Plus team by always being available to lend a hand and having a clear vision of her work.  Ewa makes thoughtful contributions to all the projects she is involved with and does not shy away from bringing her ideas and recommendations to the table.  For all these reasons and more, Ewa, you are our Top Contributor this month.  Bravo!
Time active with Physiopedia: I started with Physiopedia in October 2021.
Current role with Physiopedia: As a Learning Architect, I am part of the Course Creation Team for Plus.
Where did you go to university/college? I graduated from the Academy of Physical Education, the Faculty of Rehabilitation, in Poland. I completed my PhD at the Pomeranian Medical University in Szczecin, Poland.
Where do you work? I work as a private practitioner providing physiotherapy home care services.
Describe your role: My clinical speciality is adult patients with neurological disorders, but I have also treated children and adolescents throughout my career.  With Plus, I am part of the Course Creation Team so I help with the development and publishing of Plus courses.  I also upload testimonials from knowledge-users to Plus for different courses.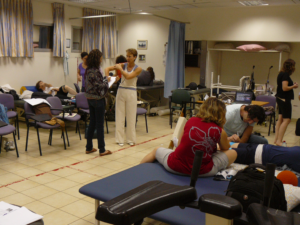 What is the most rewarding part of being a physiotherapist? Having the responsibility to myself and the patient, becoming a partner in the patient's journey towards their recovery and learning life-long lessons from each patient about resilience, patience and the meaning of trust.
What are some of the more challenging aspects about being a physiotherapist?  Ability to deal with uncertain futures related to patients not having equal access to available resources: well-trained physiotherapists and equipment. Also, working with patients with unrestricted access to it all but not interested in collaborating with physiotherapists to improve their health and lives.
What are some of your professional passions?  I have one passion… which is a passion for learning. I am interested in every medical condition and every treatment technique. It is also my "Achilles' heel" because I can never gain in-depth knowledge in one area to become a true specialist.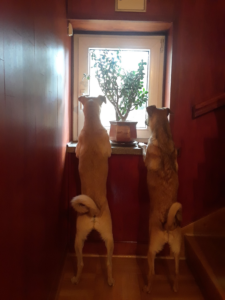 What are a few of your personal passions?  My personal passion involves animals. I help several foundations that rescue sick, old or abandoned domestic animals. I love spending time in the countryside as a seasonal farmer.
What would be your advice to a newly graduating physiotherapist? Remember that you will never know everything, and be brave to admit it. Always listen and be inquisitive. Be open to different work options- it may lead you to something great and totally unexpected.
Where do you see yourself in 5 years? After more than 30 years as a physiotherapist, I no longer make five years plans.
What are your hopes and aspirations for Physiopedia? I hope Physiopedia continues to be present in the worldwide rehabilitation community and is praised by this community for the passion and creativity it delivers. My aspiration for Physiopedia is to build a system that offers rehabilitation knowledge that caters to the needs of various communities around the world.
What is your favourite Physioplus course?  I loved the Understanding Rehabilitation as a Health Strategy Programme!