The Physiopedia Plus (Plus) community is a global one – and we strive to be both accessible and inclusive to support all our learners. We are excited to announce that Plus courses are now available in English, French, German, Italian, Spanish and Ukrainian.
Plus welcomes all rehabilitation professionals and other health professions that would like to learn more about rehabilitation – that's a pretty wide and varied global audience! Originally the platform and all the courses were published in English, but since creating some of the early massive open online courses (MOOCs) in a second language, translation has always been on our radar.
Now, thanks to the support of USAID through ReLAB-HS and our partnership with Physioswiss we have been able to launch Plus in 5 additional languages:
French
German
Italian
Spanish
Ukrainian
Our translators are working at great speed to get priority courses translated as quickly as possible. At the moment we are focussing on translating those courses that are needed to support professionals with rehabilitation in Ukraine, including spinal cord injuries, amputees, burns and most recently the Rehabilitation for Displaced Persons MOOC. However, we are adding more each week and eventually many of our courses will be available in 6 languages – keep checking back for more!
It has been great to see these translated pages being used already – more than 12,000 different course-related activities have been completed so far. Brigitte Barrette, Plus Translations Manager
There certainly seems to be appetite for multi-language courses – since the feature was added users from all the countries (France, Germany, Italy, Spain and Ukraine) have been learning from the new translated courses. If you haven't found them yet then read on.
Choose your language to learn in
To choose your language first log into Plus and use the menu on your Plus dashboard to select the language you would like to view.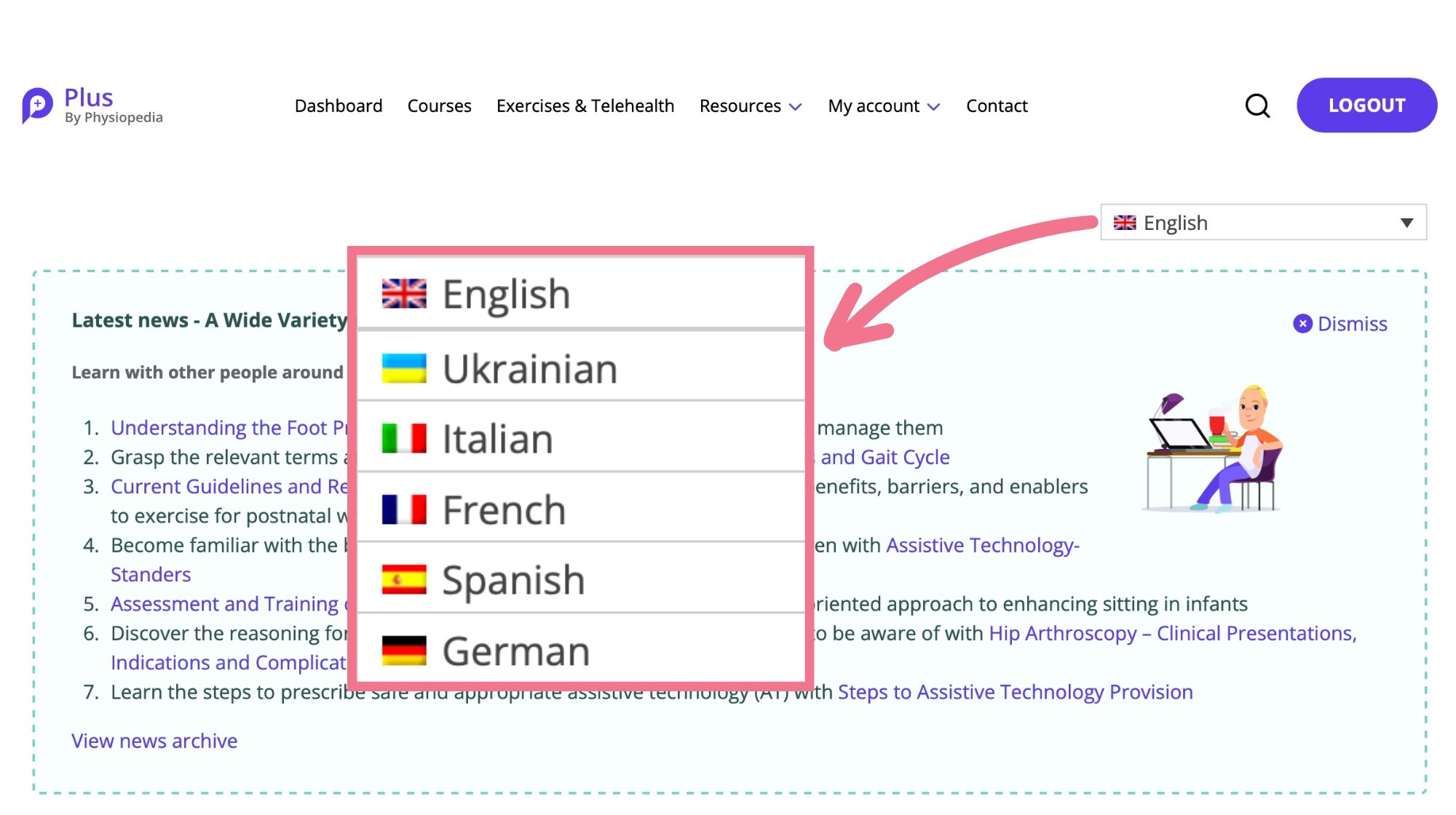 Once you have selected a language, your Plus dashboard will appear in that language and you can navigate around as usual.

Click on Courses to start learning. Note that you will only see courses that have been translated into the language of the dashboard that you have selected. For the full list of courses available in English, select English language on your dashboard.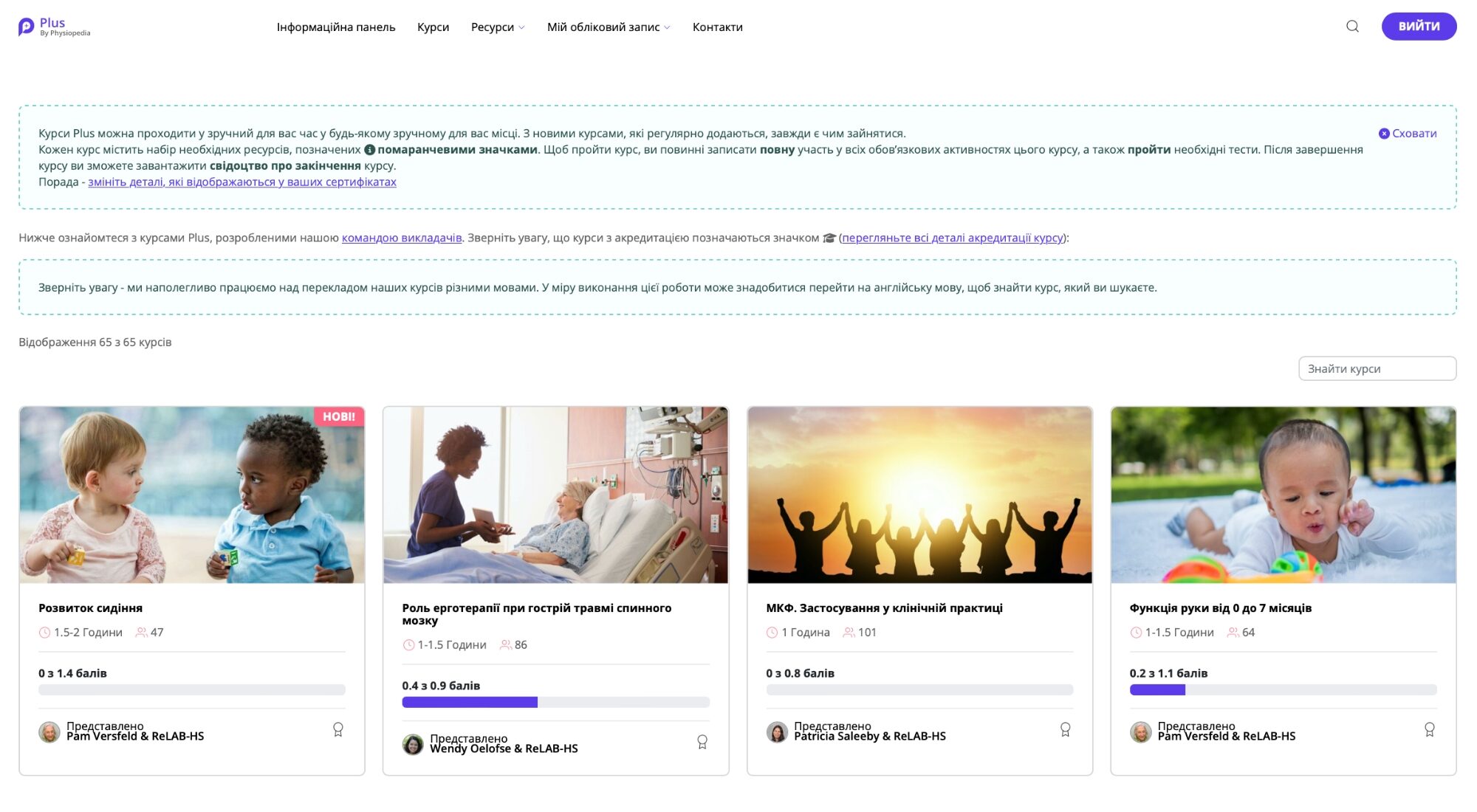 All Plus members can sample the multi-language platform. The two courses available to Trial members are available both in English and fully translated into 5 languages. Full Plus members can access the complete (and continually growing) list of translated courses.
It's not just translations – with the funding from ReLAB-HS we are also looking at other aspects of accessibility and inclusion within the Plus platform – watch this space!
ReLAB-HS is made possible by the generous support of the American people through the United States Agency for International Development (USAID) and is implemented under cooperative agreement number 7200AA20CA00033. The consortium is managed by prime recipient, Johns Hopkins Bloomberg School of Public Health.