Our Top Contributor this month is not a rehabilitation professional but is undoubtedly passionate about rehabilitation services.  She works diligently behind the scenes to understand how continuing professional development (CPD) and continuing education (CE) is managed and accredited across several rehabilitation professions in different countries worldwide.  Marie Coetzee is the Accreditation Manager for Physioplus and works towards accrediting Physioplus courses, programs and webinars with the different regulatory organisations in all countries.  Marie, the work you are contributing to is important, and we would like to highlight your efforts.  Thank you for getting into the weeds and researching such a challenging topic.  You are deserving of being our Top Contributor for June!
Time active with Physiopedia:  I joined Physioplus on 1 January 2021, and I have had the pleasure of working here for 1 year and 6 months.
Current role with Physiopedia:  My role as Accreditation Manager entails the CPD/CE (Continuing Professional Development/Continuing Education)  accreditation of all courses, programmes and webinars developed through Physioplus, at an average of about 25 new courses a month. Currently, our courses are accredited through regulator organisations such as the South African Society of Physical Therapy, Texas Physical Therapy Association, California Physical Therapy Association, various American Physical Therapy Associations, and the Allied Health Professional Council, to name a few.  To learn more about Physioplus accreditation, click here.
Part of my duties is researching and establishing the accreditation processes of all countries worldwide. I have done desktop research and contacted 86 countries so far.
Establishing the accreditation processes of the various countries is very difficult, as not all information is readily available on the internet. I recently had successes in establishing the CPD/CE accreditations processes of Rwanda, Belgium/Flanders and Ukraine. I have also confirmed that some countries accept our courses without accreditation since they do not have regulations in place as of yet. Through desktop research, I determined which of the USA states also accept courses already accredited by other States.
Where did you go to university/college? I studied at the Project Management School and the Purchasing Management College. Also Leadership and Ministry at the South African Theology Seminary.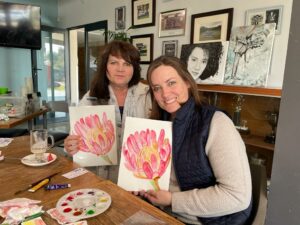 Where do you work?  I reside in South Africa, and I am so fortunate to work from my home in Pretoria.
Describe your role: I also work on a contract basis as a Project Coordinator at Operation Phuthuma, a project launched by the National Department of Health in South Africa to drive the implementation of the 10-point plan for acceleration toward getting 6.1  million people on Antiretroviral Treatment (ART). Eighteen projects are running simultaneously with PEPFAR District Support Partners working together to implement all Operation Phuthuma interventions for improved HIV outcomes in the 419 HIV-burdened clinics supported by PEPFAR.
I previously worked at the Council for Scientific and Industrial Research in Pretoria for 20 years as a Project Coordinator, where I coordinated and administered research projects from planning to completion.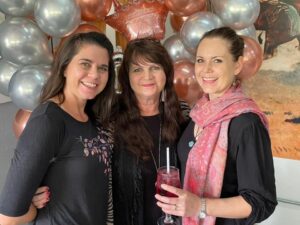 What are a few of your personal passions?  I love people and am passionate about their well-being mentally and spiritually. I run two evening cell groups encouraging and teaching an average of 25 people per week through Biblical mentorship.
Where do you see yourself in 5 years?  A few goals I've set for myself ov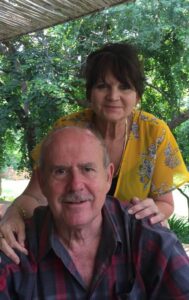 er the next 5 years include mastering my position at Physiopedia, as I am excited about the opportunities this job would provide me. I would also love to travel and explore new places and cultures.
What are your hopes and aspirations for Physiopedia?  My hope for Physiopedia is that the business will prosper and be successful beyond our wildest dreams. Also, to be instrumental in the well-being of people globally, especially the poorer countries with limited opportunities.
What is your favourite Physioplus course?  What can animals can teach us about chronic pain management?